Welcome to Las Terrenas, a true Caribbean gem located in the beautiful Dominican Republic. Nestled on the northeastern coast of the Samana Peninsula, Las Terrenas offers an unparalleled blend of natural beauty, luxury living, and exciting experiences.
Las Terrenas is renowned for its breathtaking beaches, and your luxury apartment project on Coson Beach puts you right at the heart of this tropical paradise. Coson Beach is one of the most outstanding beaches in the Caribbean, with its pristine white sands, crystal-clear turquoise waters, and gentle ocean breezes. Imagine waking up to the soothing sound of waves crashing against the shore and stepping out onto your private balcony to soak in the stunning panoramic views of the beach.
What truly sets Las Terrenas apart is its unique combination of ecological wonders and luxurious amenities. Surrounded by lush rainforests and a vibrant tropical paradise, this region offers a tranquil escape from the bustling world. The ecological pathways within the project allow you to immerse yourself in the natural beauty of the area, with every step revealing new wonders of flora and fauna.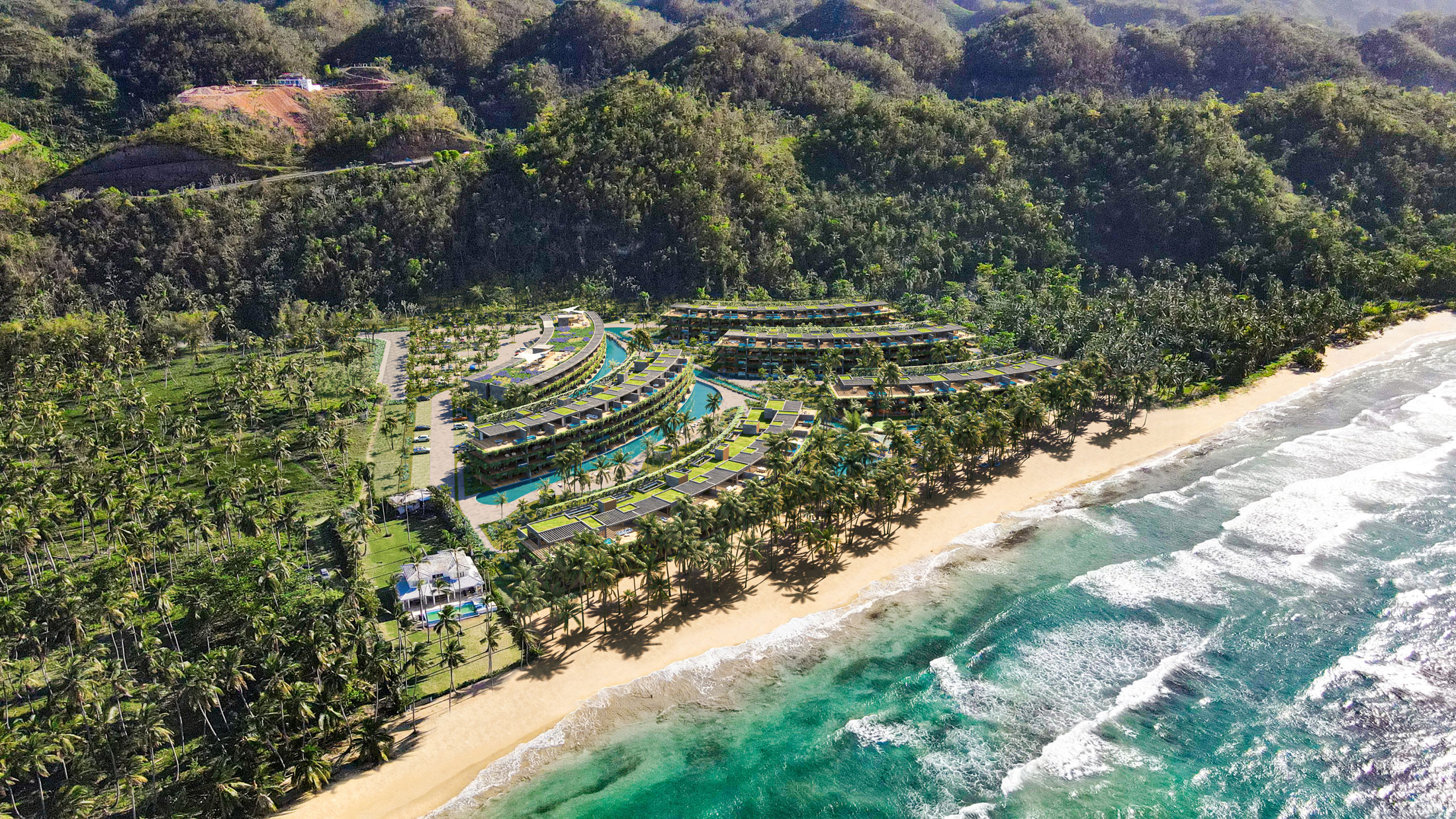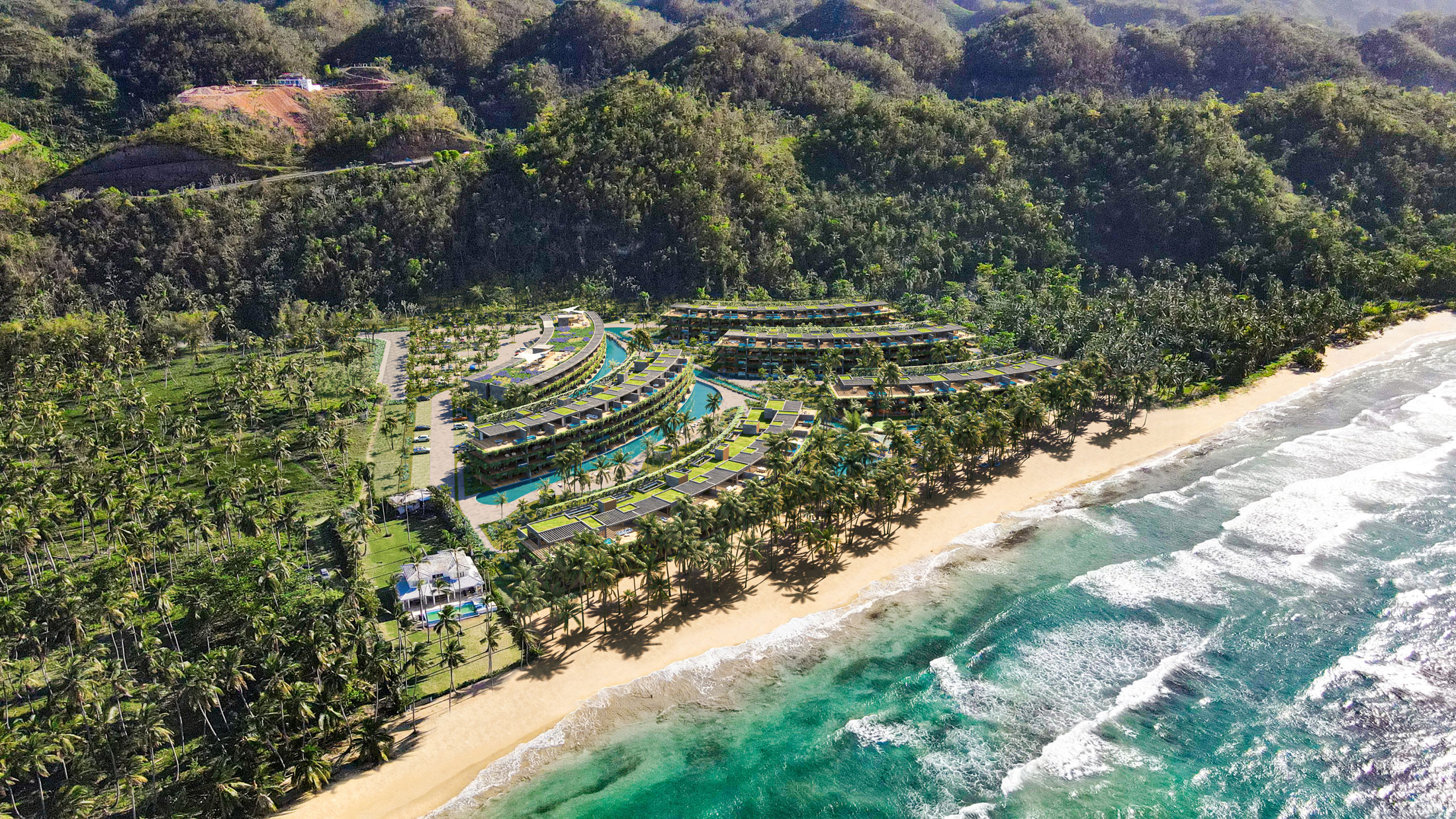 The apartment project itself is a testament to sustainability and exclusive design. With options ranging from 1, 2, and 3-room apartments, you can choose the perfect size to suit your needs. Each first-level apartment provides direct access to one of the four stunning pools, creating a seamless blend of indoor and outdoor living. The intimate beach club offers a private oasis where you can relax and unwind in style.
For nature enthusiasts, Las Terrenas is an ideal destination for whale watching. The nearby Samana Bay is famous for its annual whale migration, where humpback whales come to mate and give birth. Imagine witnessing these majestic creatures up close, breaching and tail-slapping in the sparkling waters of the Caribbean. It's an awe-inspiring experience that will leave a lasting impression on your soul.
Investing in this luxury apartment project not only offers you a stunning retreat but also the potential for a lucrative income. Las Terrenas attracts tourists from around the world, drawn to its natural beauty and warm hospitality. By owning a property in this prime location, you can tap into the booming tourism industry and enjoy attractive returns on your investment.
Discover the tranquility of Las Terrenas, where nature and luxury intertwine seamlessly. Immerse yourself in the beauty of the surroundings, indulge in the exhilarating experiences, and create lasting memories in your own private paradise. Don't miss the opportunity to be part of this extraordinary lifestyle.
Are you ready to immerse yourself in the unparalleled luxury of Las Terrenas? Our CEO, Johannes Hofmann, is thrilled to introduce you to this extraordinary project, perfectly situated in a unique tropical paradise. Johannes believes in the transformative power of living amidst the beauty of nature. Reach out to him today to discover the exceptional features of this project and how it can elevate your lifestyle. Johannes is eager to assist you in experiencing the epitome of luxury living. Don't miss this opportunity – contact Johannes now