If your idea of a perfect vacation includes pristine golf courses, exclusive amenities, and opulent living spaces, look no further than Casa de Campo Golf Resort in the Dominican Republic. Nestled within this tropical paradise, you'll discover a collection of ultra-luxury villas that redefine the meaning of extravagance and relaxation.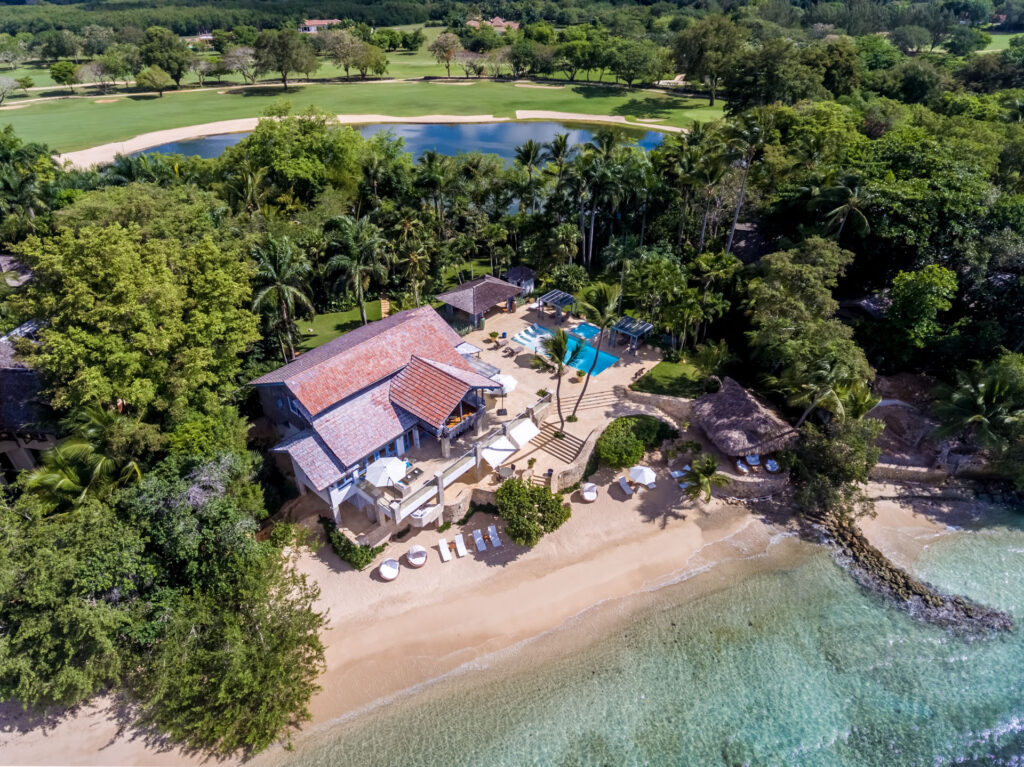 A World of Luxury Awaits
Casa de Campo Golf Resort is renowned for offering an unparalleled blend of natural beauty and luxurious living. Situated on the southeastern coast of the Dominican Republic, this 7,000-acre resort is a playground for the affluent, attracting those who seek the finest in golf, dining, and leisure.
The Crown Jewels: Ultra-Luxury Villas
At the heart of Casa de Campo's luxury offerings are the ultra-luxury villas, each a testament to elegance, comfort, and exclusivity. These villas are more than just accommodations; they are private sanctuaries where every desire is met, and every expectation exceeded.
1. Exquisite Design: Step into a world of sophistication and style as you enter your private villa. Impeccable interior design, high-end furnishings, and tasteful decor create an ambiance of sheer opulence.
2. Spacious Retreats: These villas are not mere houses; they are sprawling retreats that offer ample space for relaxation and entertainment. Expansive living areas, multiple bedrooms, and private terraces ensure every guest enjoys their own haven.
3. Private Pools and Gardens: Many of our villas boast private pools surrounded by lush gardens. Whether you're taking a refreshing dip or lounging in the sun, you'll have your own slice of paradise.
4. World-Class Amenities: From gourmet kitchens to state-of-the-art entertainment systems, our villas are equipped with everything you need for a comfortable stay. And if you desire something specific, our concierge service is at your beck an
5. Breathtaking Views: Wake up to breathtaking views of the Caribbean Sea, championship golf courses, or lush tropical landscapes. These vistas will leave you spellbound.
Beyond Your Villa: Experiences Await
While your villa offers seclusion and luxury, Casa de Campo Golf Resort provides a wealth of experiences that cater to your every desire:
1. Golfing Paradise: Casa de Campo boasts not one but three world-class golf courses, including the legendary Teeth of the Dog course, consistently ranked among the world's best. Tee off against the backdrop of the azure Caribbean Sea.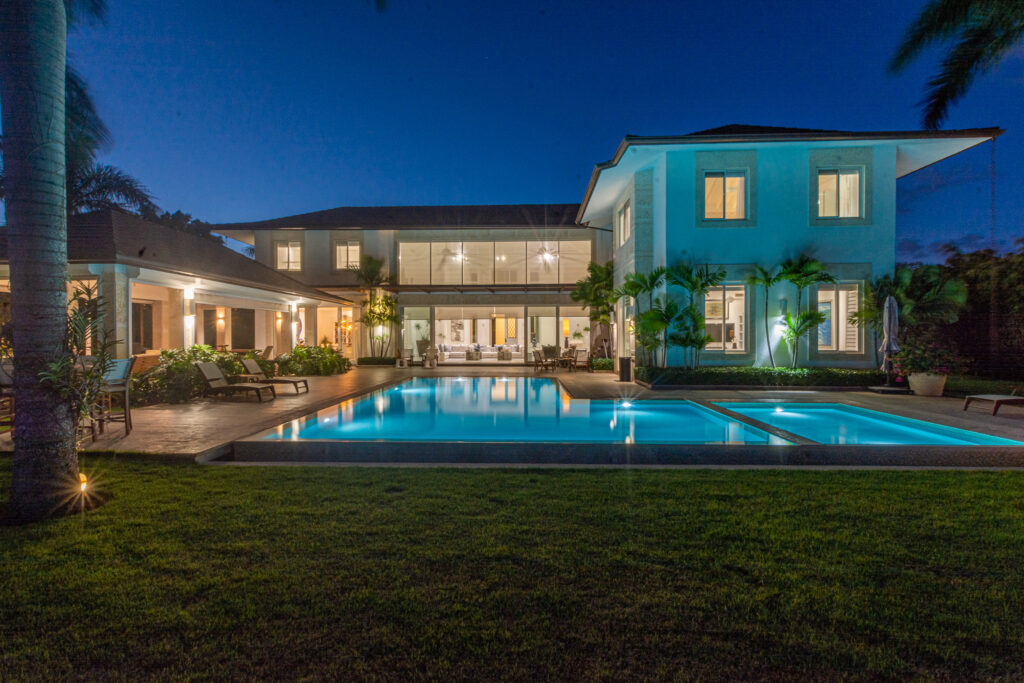 Casa de Campo Golf Resort Luxury Villas
2. Fine Dining: Savor gourmet cuisine at an array of restaurants within the resort. From Mediterranean delicacies to authentic Dominican fare, every palate is pleased.
3. Spa and Wellness: Indulge in rejuvenating spa treatments and wellness programs that nurture your body and soul.
4. Waterfront Fun: Explore the crystal-clear waters with snorkeling, sailing, and deep-sea fishing adventures, or simply unwind on private beaches.
5. Cultural Explorations: Immerse yourself in local culture with visits to nearby historic towns and cultural attractions.
Safety and Privacy inside Casa de Campo Golf Resort
We understand that privacy and security are paramount. Casa de Campo Golf Resort offers a safe and gated environment with discreet staff and 24/7 security to ensure your peace of mind throughout your stay.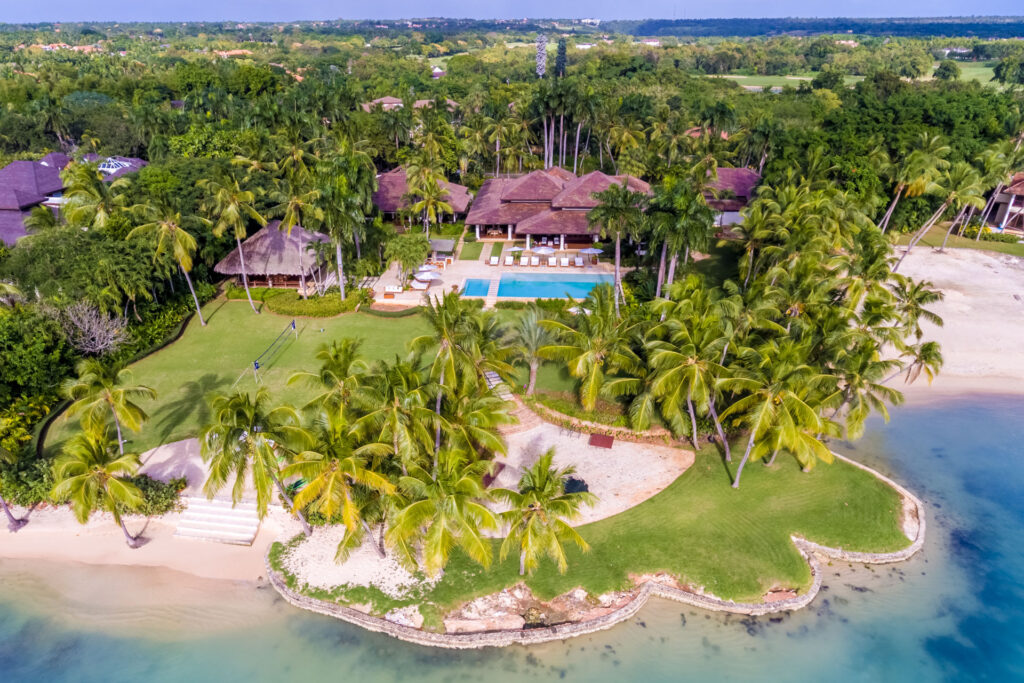 Your Ultra-Luxury Escape Awaits
If you're ready to experience the epitome of luxury and relaxation, Casa de Campo Golf Resort's ultra-luxury villas are your passport to an unforgettable vacation. Whether you're a golf enthusiast, a lover of fine dining, or simply seeking a serene escape, our villas cater to your every need.
Take the plunge into luxury and reserve your slice of paradise today. Contact us to inquire about availability, special packages, and personalized experiences. We look forward to welcoming you to the extraordinary world of Casa de Campo Golf Resort.