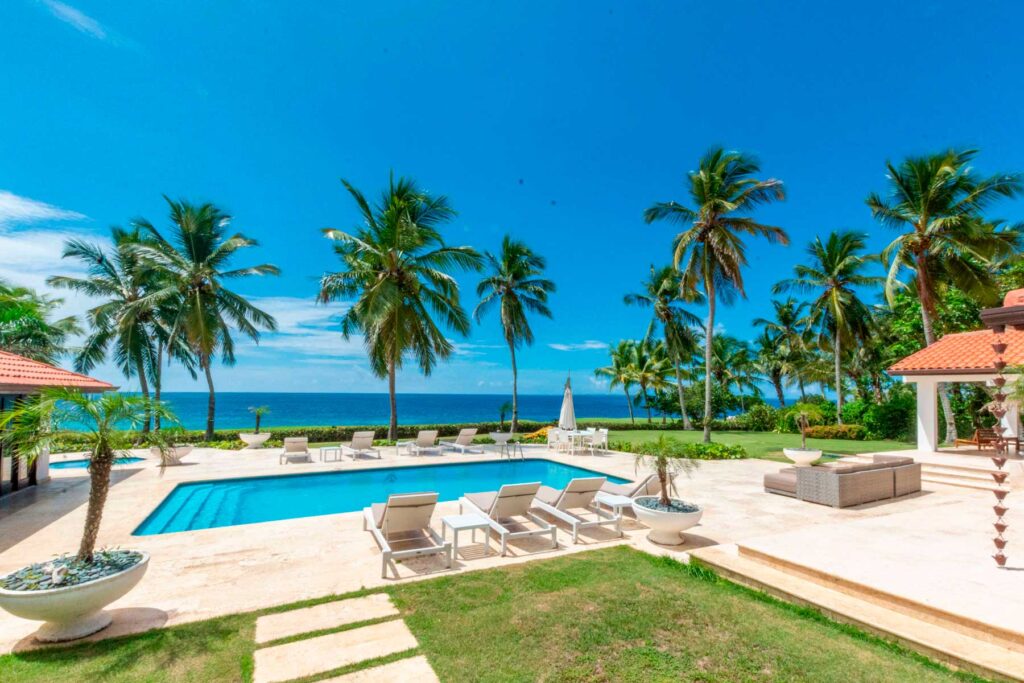 The wish of getting away during the holiday season is a tempting concept many of us think of each year. Varying up the familiar traditions and whisking your loved ones away to a Caribbean destination is a significant change of scenery for relishing Yuletide cheer. Vacation beach destinations are incredibly tempting for those of us who are visit by Jack Frost every winter. If you're reconsidering of jetting away for a luxurious vacation this holiday season, here are a top beach destination you should consider: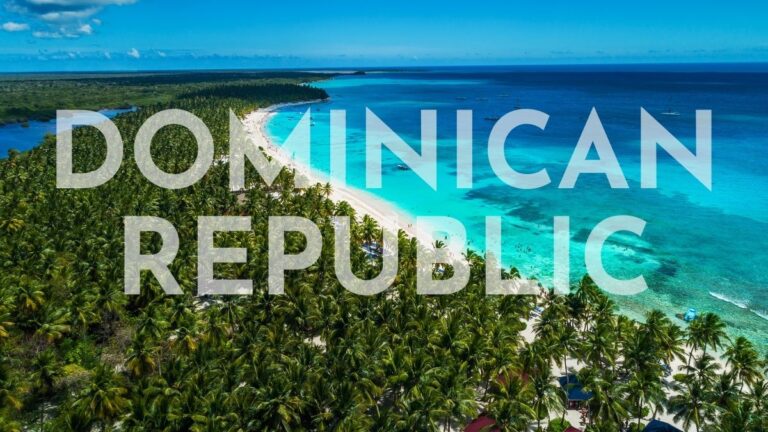 The Dominican Republic is a outstanding beach destination for travelers in North America and beyond. Those who've stayed at the holiday season know that Christmas is by far the most admired vaction here, and the whole country unveils a packed schedule of vibrant events. Casa de Campo hristmas events runs from October to January and is scheduled with parties, fireworks, and delicious gourment restaurants. Whether you want to connect the party, or find a beautiful beachfront rental villa, you'll experience a holiday not soon forgotten.
Where to stay: Casa de Campo is the most popular region in the Dominican for luxury villa accommodation. The famous golf resorts has a great selection ofluxury villas that have a full staff, private pools, and other amenities to help make your trip as relaxing as possible.
Exclusive Package
Sea Sun and Fun
Starting at
$4,899/person
7 Days, 7 Nights
We offer five star villa vacation packages in Casa de Campo
These complete experiences combine accommodations at a 5-star luxury vacation rental with a full schedule of daily and nightly activities, competitively priced per person
Day 1: Dinner Time
After arriving at your luxurious 5 bedroom ocean front villa the first evening kicks off with a dinner full of culinary enjoyment. Celebrate the start of an outstanding week with a cocktail party complete with butler service. Afterwards a delightful four course meal prepared by a private chef is served. All of this take place in the comfort of your private luxury villa so you can unwind by the pool and enjoy your first night in Casa de Campo.
Day 2: Spa Treatments And Tee Time
Your first morning begins with a proffessional spa treatment at your villa. Enjoy a full body scrub that moisturizes the skin and get ready for a week of Casa de Campo sun. Later you'll be ready to hit the beach and golf course Teeth of the Dog and soak up some rays.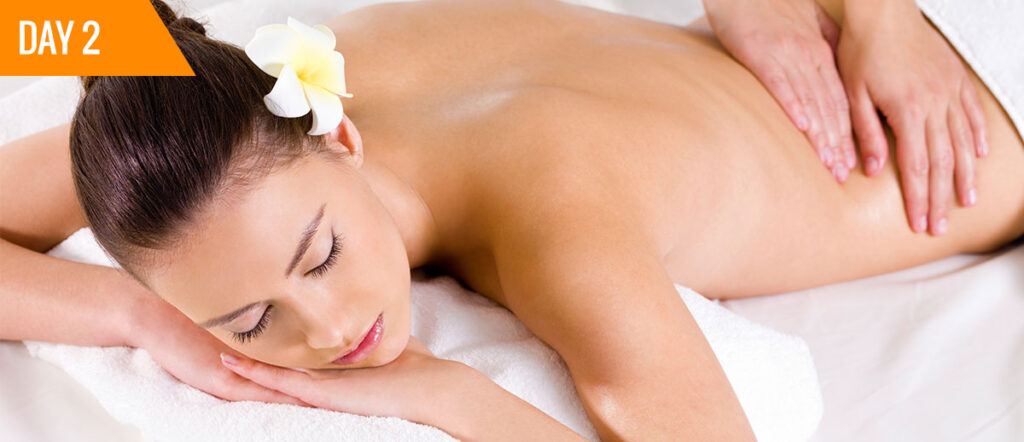 Day 3: Golf Trackmen Center
Casa de Campo golf resort is a year-round oasis where many come to relax and play the No. 1 golf course Teeth of the Dog in the Caribbean, but also take advantage of the world-class learning center. You can fine-tune your game before or after attacking one of the three Pete Dye-designed gems: The Links, Dye Four and the celebrated Teeth of the Dog. When playing in paradise there is no need to get frustrated, only improve before the golf season begins back home.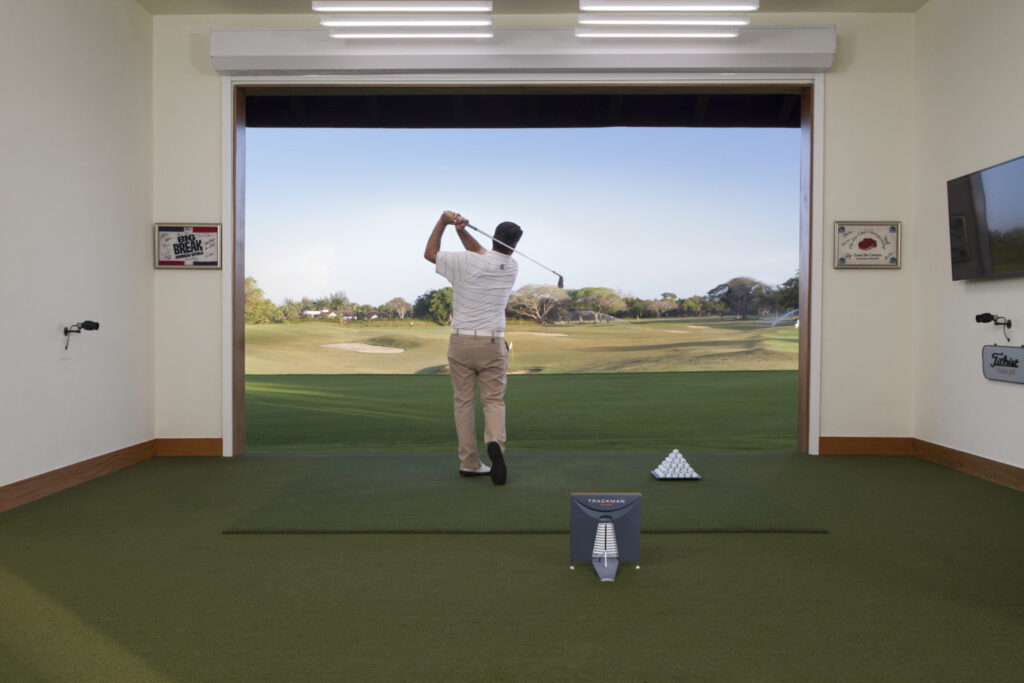 Day 4: Open Water Yacht Adventure
Begin to your Caribbean dream day on the water island hopping to Isla Saona. Your private luxury yacht begins its journey at Casa de Campo Marina. The Yacht is spacious, luxurious, and has multiple areas for relaxing and enjoy the green waters and the sun. Isla Saona is one of the world's most beautiful islands, and you'll get to explore the beaches, and try a variety of exciting watersports. A connoisseur lunch will be served on the yacht, along with a Caribbean cocktail and music to party as you cruise back to Casa de Campo – a chilled magnum of champagne and unforgettable memories await!
Day 5: Beach Day
A wunderful day to relax and enjoy the comfort of the famous Minitas Beach. Take a dip in turquoise waters, and enjoy the beautiful weather that Casa de Campo has to offer.
Day 6:
Enyjoy the outstanding expierence of playing golf with your personal trainer.
Day 7: Caribbean Cocktail Party
Celebrate a beautiful week in Casa de Campo with an elegant cocktail party at the villa. Mojitos, pina coladas, and fresh tropical juices will be served up by your private butler. Pass around some delicious appetizers, enjoy a cocktail, and have a great final night in your private paradise.