Discover Unparalleled Luxury and Adventure at Casa de Campo in the Dominican Republic
If you seek an unparalleled Caribbean escape, look no further than Casa de Campo in the Dominican Republic. Nestled along a pristine 7,000-acre stretch of the southeastern coast, Casa de Campo is a veritable oasis of exclusivity, akin to a miniature paradise within paradise.
Within the luxurious embrace of the Casa de Campo resort, a multitude of enticing experiences awaits, making it a daunting task to choose among them.
To help you navigate this extraordinary realm, we've meticulously curated a guide brimming with activities that have garnered nothing less than 4 and 5-star acclaim on Tripadvisor. Here's a glimpse of what awaits: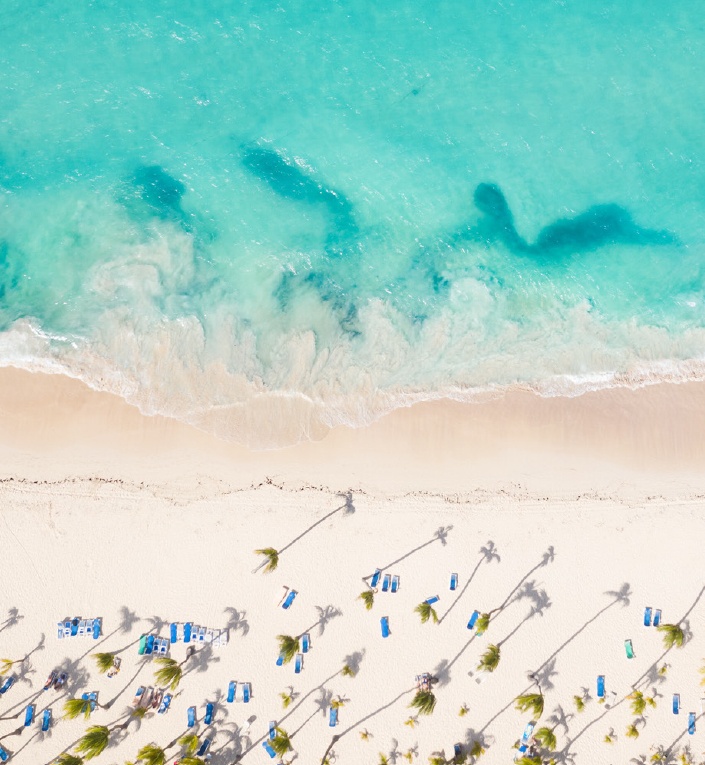 Furthermore, we understand that the hallmark of a truly luxurious getaway is seamless service. That's why we take pride in offering comprehensive pre-stocking services, meticulous vacation planning, and a dedicated 24/7 boots-on-the-ground team. Our commitment is to ensure every detail of your stay exceeds your expectations. Whether you're looking to arrange a lavish yacht rental to explore the azure waters of the Caribbean or seeking the convenience of a private jet charter for your journey, we have you covered. Your desires are our commands, and we're here to make your Casa de Campo experience extraordinary in every way.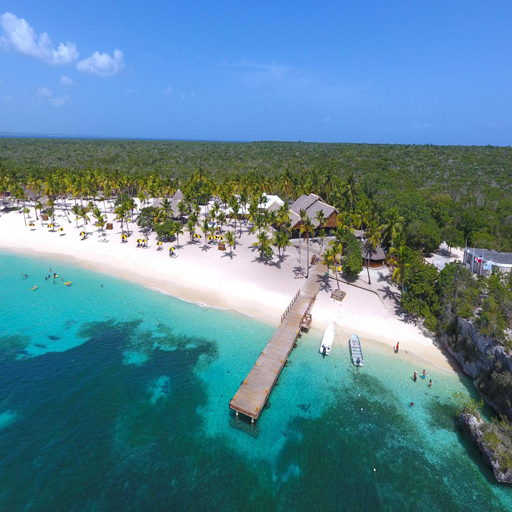 Sports and Active Pursuits:
Golf: Casa de Campo boasts world-renowned golf courses, consistently ranked number one in the Dominican Republic, the Caribbean, and among the top 100 worldwide. Golfers of all levels can revel in the greens of Teeth of the Dog, Dye Fore, and The Links. Tee time reservations are easily secured online.
Tennis: La Terraza Tennis Center beckons tennis enthusiasts with its 13 fast-dry Har-Tru courts. Expert instructors are available for those seeking to elevate their game, and group tournaments can be arranged for larger gatherings.
Fitness Center: Staying fit is a lifestyle, even while on holiday. Our fitness center boasts top-tier equipment, personal trainers, and a variety of classes including Zumba, spinning, pilates, and functional training. On-site physical therapists are on hand to address any injuries.
Horse Riding: Delight in equestrian adventures with our on-site equestrian center. Guided rides through Casa de Campo and its surroundings offer leisurely exploration. Private instructors are also available for those looking to enhance their skills. Experienced riders can partake in polo, one of the Caribbean's premier facilities for the sport.
Shooting Range: Test your hand-eye coordination at the Casa de Campo shooting center. Novices can receive instruction, while experienced shooters can indulge in Trap, Skeet, Sporting Clay, and various game shoots, including pheasant, partridge, and duck.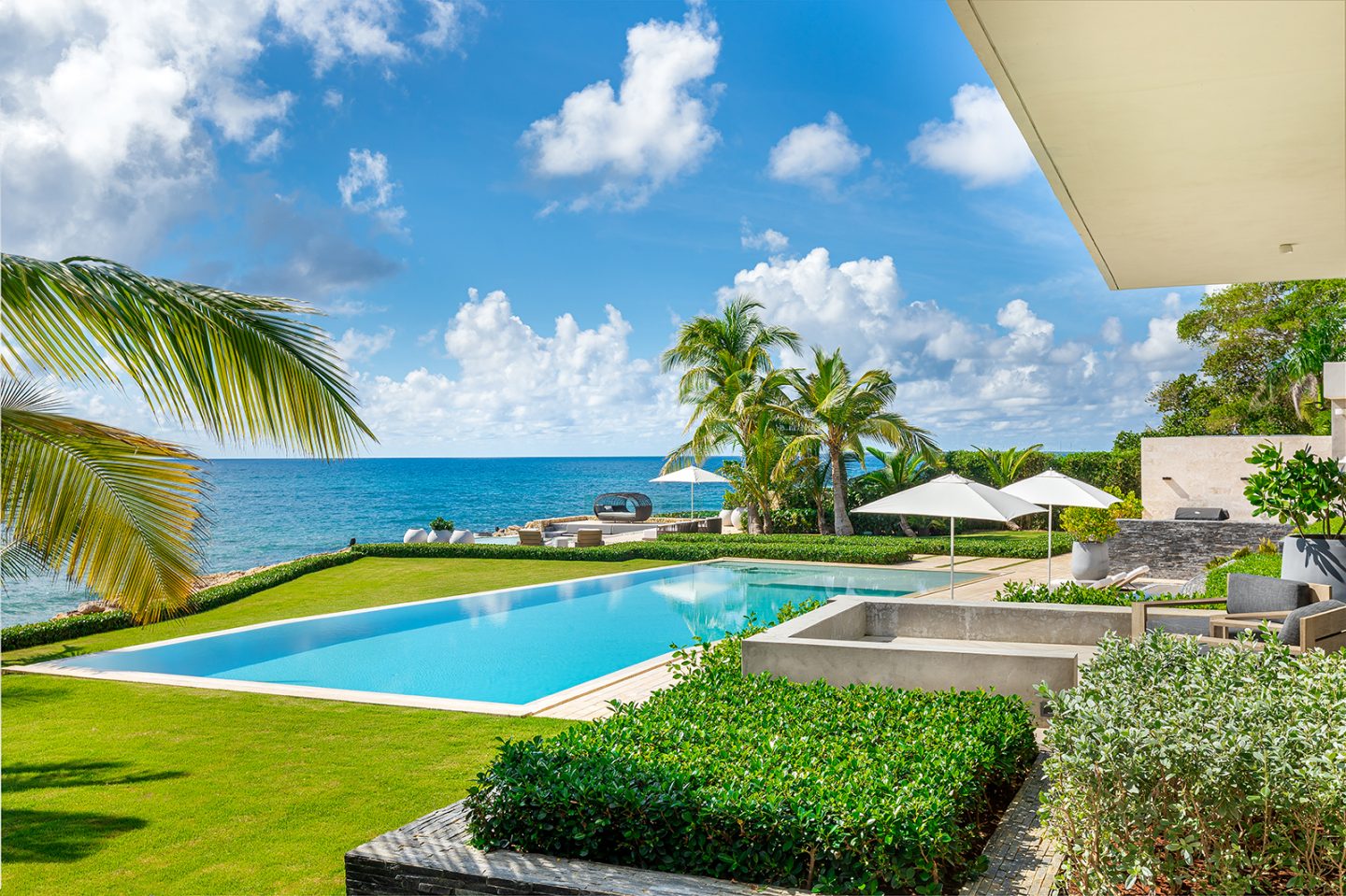 Water Adventures in Casa de Campo:
Fishing: Casa de Campo Marina serves as an ideal hub for sport fishing in the Caribbean's bountiful waters. Species like barracuda, wahoo, kingfish, and the coveted blue marlin beckon anglers. The fishing season, from February to May, lures approximately 40 professional fishing boats from the United States, with two annual fishing tournaments to stir your competitive spirit.
Kayaking: While golf carts offer convenience on land, kayaks offer a unique perspective on the water. Rent one or two-person kayaks and paddle from Minitas Beach to the serene Chavon river.
Scuba Diving and Snorkeling: The crystal-clear waters surrounding Casa de Campo present an aquatic wonderland, with around 20 diving sites offering exceptional visibility for 350 days a year. Dive operators in Bayahibe, a short taxi ride away, cater to both scuba diving and snorkeling enthusiasts.
Paddle Boarding: Challenge your balance, strength, and endurance with paddleboarding, available at Playa Minitas.
Experience Unmatched Luxury
Explore our ultra-luxury vacation rental villas in Casa de Campo and make your dream getaway a reality. Discover opulence like never before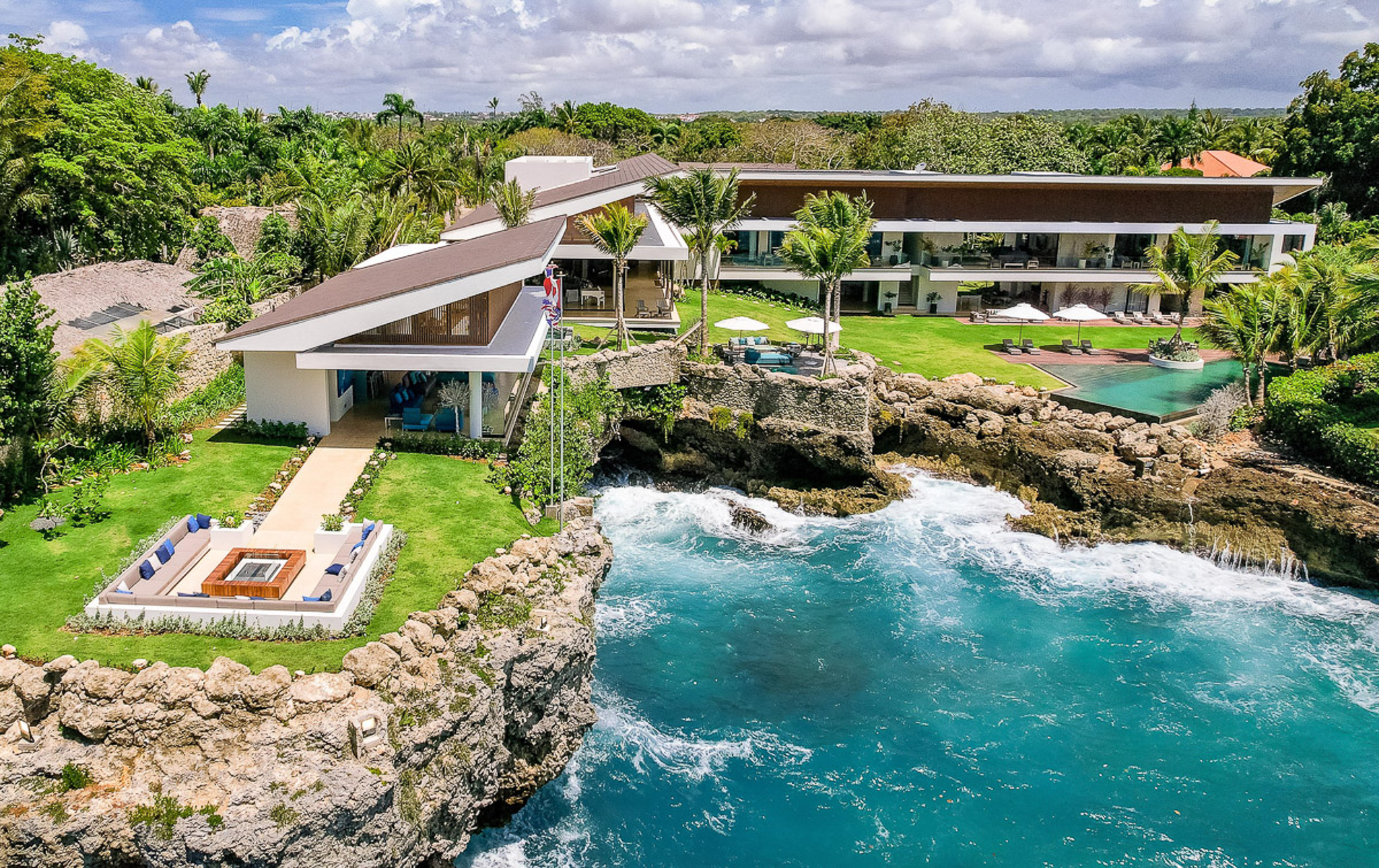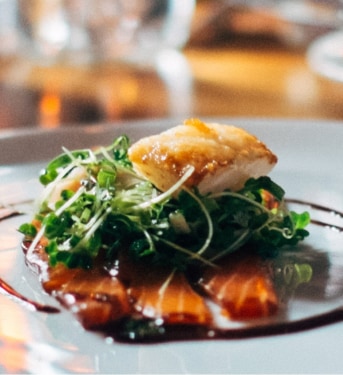 Exploration and Excursions:
Altos de Chavon: Immerse yourself in the architectural marvel of Altos de Chavon, a 16th-century replica village perched on a hill overlooking a picturesque river. A popular tourist attraction, it's perfect for weddings, dining, and vibrant nightlife. The village's amphitheater hosts world-class music events featuring renowned artists.
Visit Isla Saona: A highly sought-after excursion, Isla Saona beckons with its pristine beauty. Located off the southeast tip of the Dominican Republic, it's a veritable treasure island and a cinematic paradise, as witnessed in films like Blue Lagoon. Daily excursions departing from Casa de Campo promise unforgettable experiences.
Visit Isla Catalina: For a less crowded and more accessible island experience near Casa de Campo, Isla Catalina awaits. Daily trips departing from Casa de Campo Marina or Bayahibe offer a tranquil escape.
Crazy Wheels: Seek an adrenaline rush with Crazy Wheels excursions, where buggies and quads enable high-speed exploration of La Romana's countryside. Don't forget your bandana and goggles, as the terrain can get muddy and dusty!
Rio de Chavon River Cruise: Embark on a river cruise along the Rio de Chavon to delve into the Dominican Republic's jungle flora and fauna. Learn about the Taino culture, witness the country's largest butterfly garden, and savor stunning views of the valley traversed by the river.
Cuava Padre Nuestro: Explore the Dominican Republic's extensive collection of natural caves, with Cuava Padre Nuestro just a 30-minute journey from Casa de Campo near Bayahibe. A short walk leads you to the cave, where swimming beckons. Don't forget your flashlight.
VegaFina Cigar Factory: Delve into the world of cigars, as the Dominican Republic is a global hub for their production. A visit to VegaFina Cigar Factory unveils the artistry behind these renowned tobacco products.
Casa de Campo Beachfront Bliss:
Playa Minitas: Playa Minitas embodies the epitome of relaxation, with its white sands, swaying palm trees, and tempting piña coladas. Overlooking the beach is the Beach Club, a culinary haven. Adjacent to it, the Family Pool offers a perfect gathering spot for families.
Culinary Delights at Casa de Campo:
SBG Casa de Campo: Situated on the main pier in Casa de Campo Marina, SBG Casa de Campo boasts mesmerizing views of the marina and the sea. The restaurant even features a pool for added relaxation.
Peperoni Marina: Located in the heart of the Marina's main square, Peperoni Marina delights with exceptional seafood and Mediterranean cuisine.
La Caña: La Caña bar and lounge, near the polo field in Casa de Campo, offers a Mediterranean menu. Dine indoors or on the terrace to soak in the ambiance.
Pubbelly Sushi Casa de Campo: For Asian cuisine enthusiasts, Pubbelly Sushi at the main square in the Marina promises a delectable sushi experience.
Las Palmas: Although situated a bit farther away in Bayahibe, Las Palmas merits the journey, with a remarkable 5-star rating on Tripadvisor from over 1100 reviewers.
Onno's Altos de Chavón: Onno's is a casual bar and eatery offering delicious fare, from nachos and pizzas to fajitas. After your meal, stay on to dance the night away – perfect for a younger crowd.
La Tiendita by ABS: Located 12 kilometers from the Casa de Campo Hotel, La Tiendita offers high-quality meat and fish dishes, making it worth the taxi ride.
Cañaveral Food Park: Just 4 kilometers from the Casa de Campo Hotel in La Romana, Cañaveral Food Park is an excellent spot for casual dining, with diverse food truck menus featuring burgers, pizzas, fish, and enticing cocktails.
Tracadero Restaurant: A 25-minute drive from Casa de Campo, Tracadero Restaurant and its inviting pools overlook the sea. It offers a tantalizing menu with Italian, Caribbean, and seafood dishes.
Curo' Restaurant: Situated in Bayahibe, Curo' Restaurant boasts Italian, Mediterranean, and barbecue cuisine, particularly renowned for its delectable meat dishes.
La Terracita: A charming restaurant on the main street of Dominicus Bayahibe, La Terracita offers delightful dishes, with live music enhancing the experience during the high season.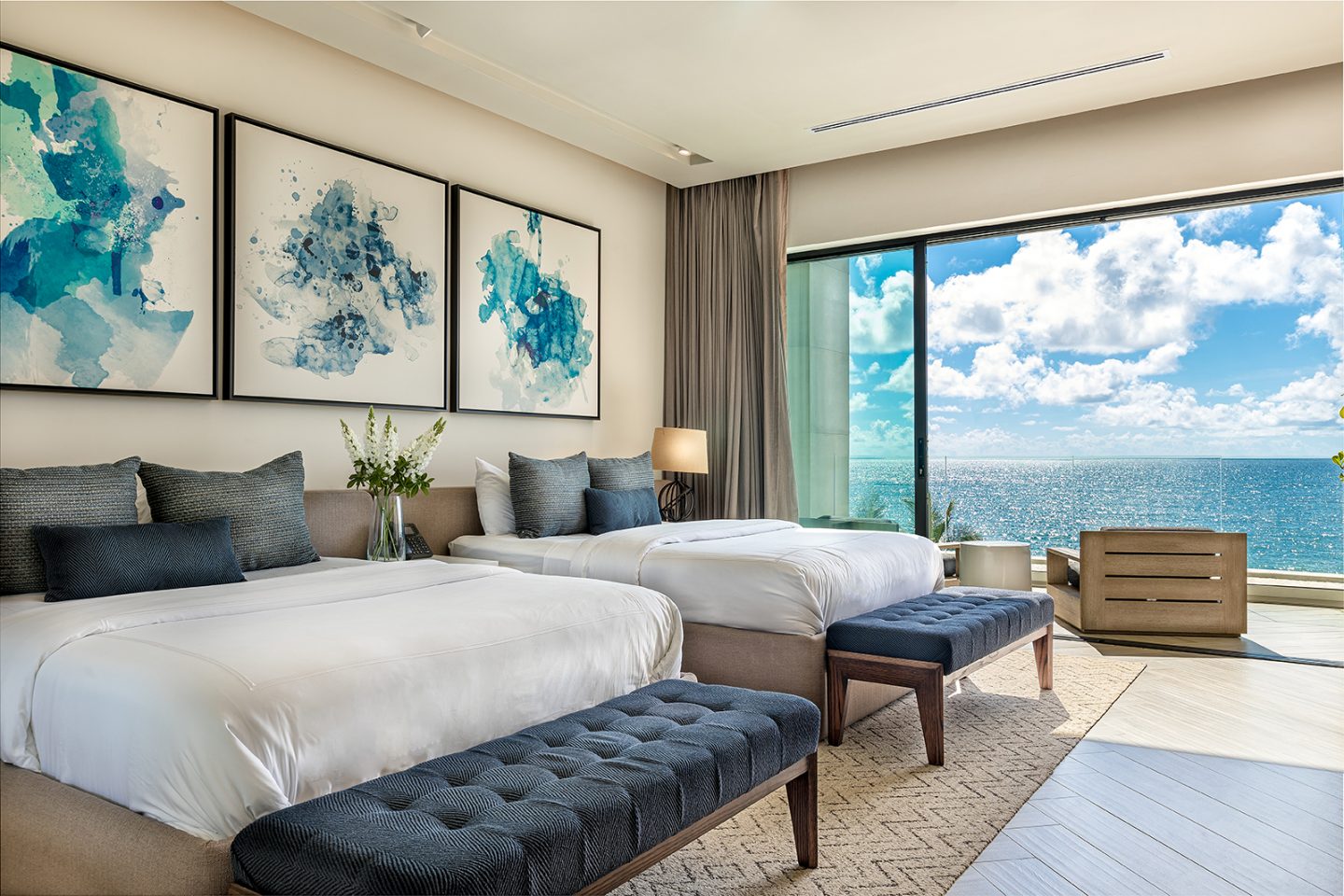 Nightlife in Casa de Campo:
Genesis Nightclub: For those craving a night of clubbing, Genesis Nightclub in Altos de Chavon is the destination. Keep an eye on their Facebook page for upcoming events.
Kviar Show Disco and Casino Bayahibe: Test your luck at Kviar Show Disco and Casino in Bayahibe, and after hitting the jackpot, groove to sweet tunes and savor cool cocktails on the dance floor.
Relaxation at Its Finest:
Spa Treatments and Services: After an active day or for pure relaxation, Casa de Campo's spa beckons with an array of treatments. From deep tissue massages to hot stone therapy and Thai massages, rejuvenation awaits. The spa also houses a beauty salon offering body treatments, facials, and more.
At Casa de Campo, every moment is an opportunity for indulgence and adventure, promising an unforgettable escape for the discerning traveler.