With 90 golf holes, a 300 slip marina, a world-class tennis and shooting center, three polo fields, and so much more, Casa de Campo Resorts and Villas is undoubtedly the most complete tourist and residential destination in the country.
Within the 7,000 acre resort comes the latest development at Vista Lagos located on Dye Fore Lakes Golf Course. Costasur Dominicana has partnered with three of the largest construction companies in Casa de Campo, Arena Gorda, Constructora Aybar, and Grupo Isidor Fernández to build three villas in this new area. Combined, these builders have more than 40 years of construction experience in CdC.
The project consists of luxury villas, with an average selling price of US$2.5 million. The 3-villa development share in common the incredible views of a reservoir, the Dye Fore Lakes golf course, across for the 65-acre nature park and walking distance to Altos de Chavón. Design and Construction Guillermo Strofer, president of Arena Gorda, indicated that the villa they are building in Vista Lagos would have a fresh, clean, open layout with soft colors. Vista Lagos 5 consists of five bedroom and six bathrooms. The house will have 1,078 m2 (25,317 square feet) of construction, on a 2,352 m2 (0.58 acre) lot and include major kitchen appliances.t is designed by architects Maria Elmufdi and Lowell Whipple, who have extensive experience building villas in the Casa de Campo complex.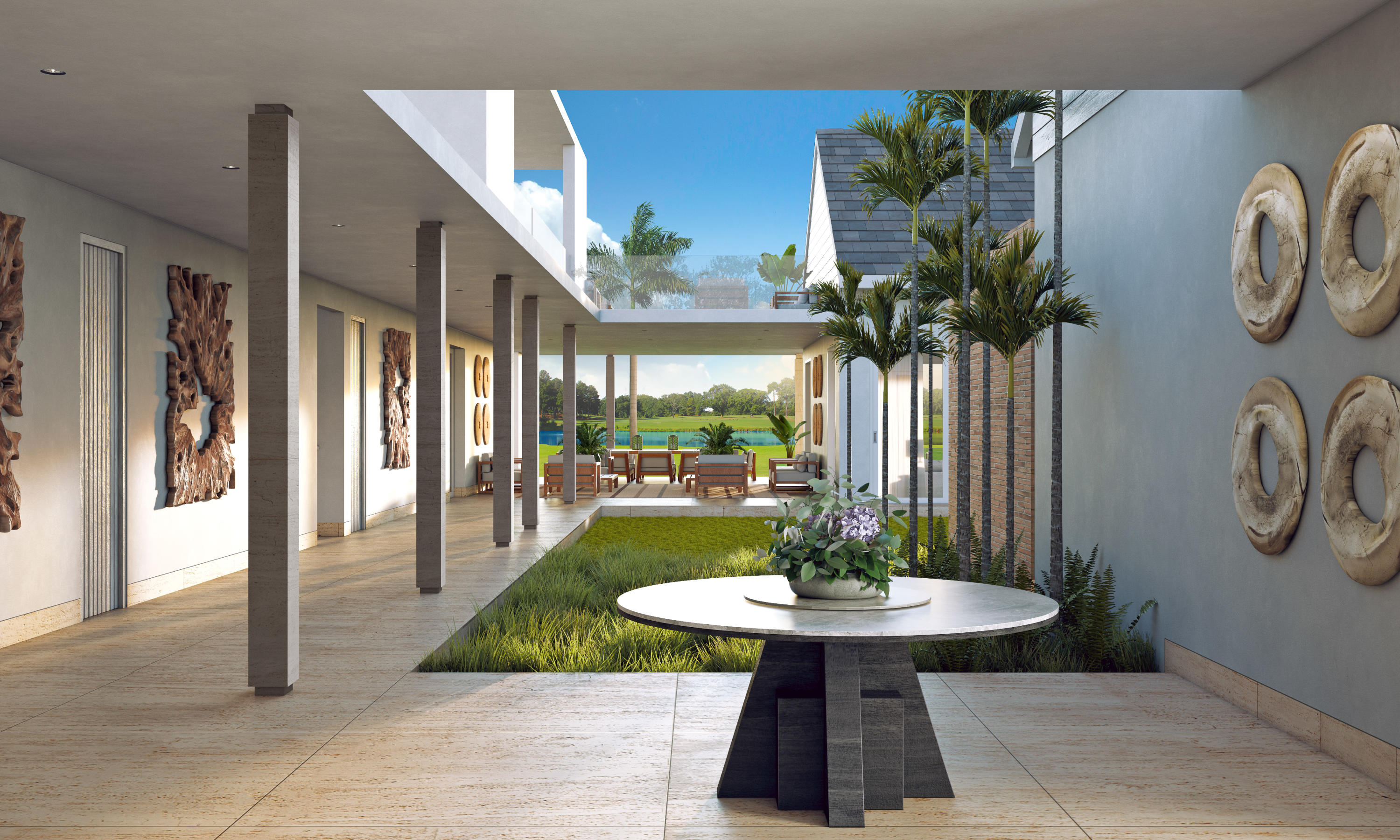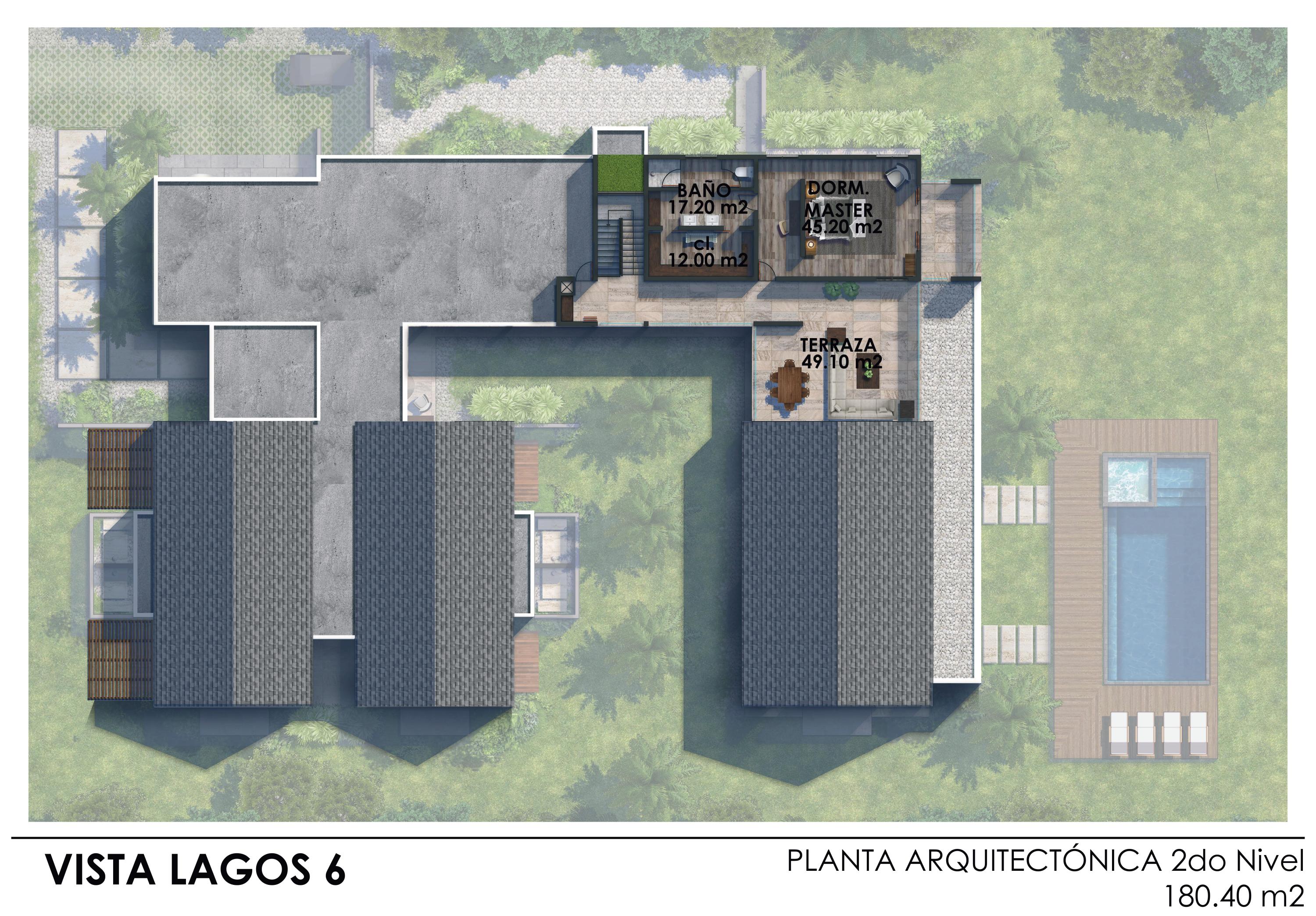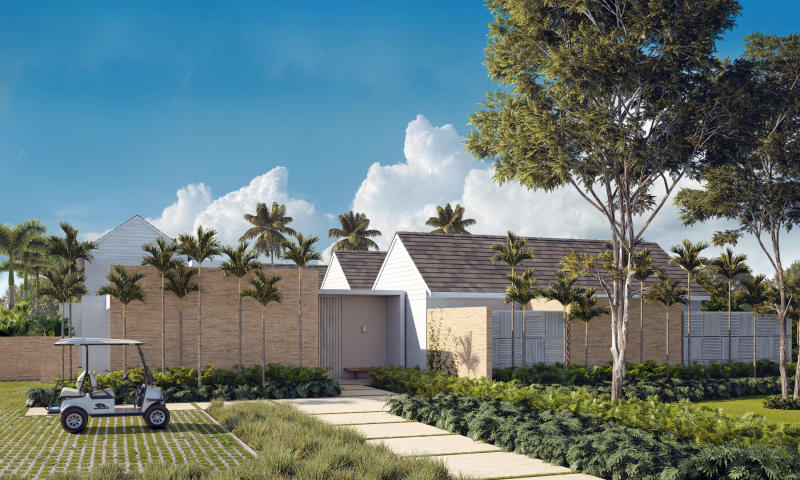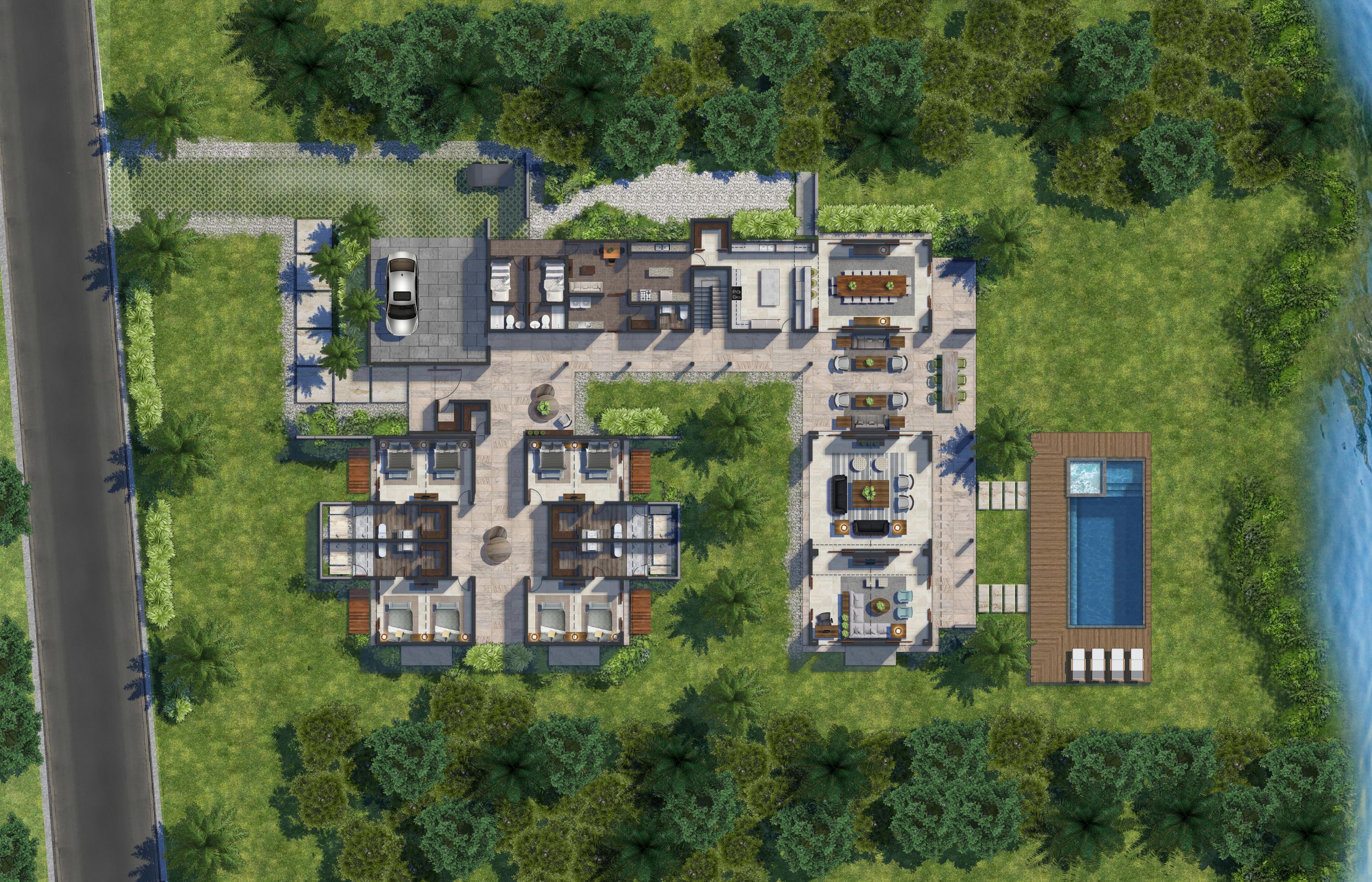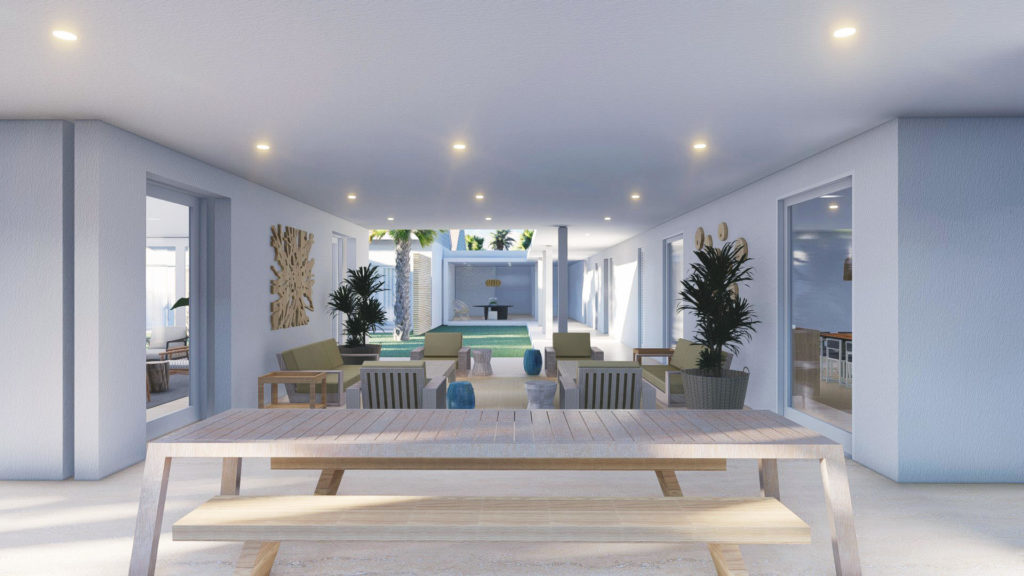 According to Strofer, a Casa de Campo developer for the past 30 years, and an attractive element to the villa will be the rooftop solar panels, which will help reduce utility costs and carbon print. He added that in terms of technological innovations the villa would be ready for the future owner to install the smart home system without any significant modifications. Two suppliers will offer smart home packages to potential buyers.
Constructora Aybar, the builders of Vista Lagos 6, explains that their design incorporates the many natural attributes existing on the lot, including the reservoir and spectacular sunsets. Like in Vista Lagos 5, Constructora Aybar is also using the services of architects Maria Elmufdi and Lowell Whipple. Engineer Luis Aybar explained that the villa would use a fine range of materials chosen for their interiors by the decorators. The villa will feature five bedrooms and six bathrooms, with 1,075 m2 (11,571 square feet) of construction, on a 2,420m2 (0.6 acres) lot.
Meanwhile, the father and daughter architecture team of Nicola and Gianfranco Fini designed Vista Lagos 10. The largest of the three homes under construction by the Isidor Fernández group features six bedrooms and seven bathrooms with a total of 1,258 m2 (13,541 square feet) of construction and a lot of 2,481m2 (0.61 acres). Thanks to significant investments in infrastructure projects including a state of the art security system, parkland, walking path, recycling initiative, Minitas Beach and hotel rooms renovations along with constant leisure and social activities, Casa de Campo is no longer only a vacation destination, but has also become the residence of many villa owners, both Dominicans and foreigners. Currently, nearly 400 households are now permanent residents, reaching more than 500 during the winter months from the snowbirds that arrive from colder climates. These facts and a history of more than 40 years make Casa de Campo an attractive real estate investment. Currently, the resort has experienced unprecedented growth in the last three years to reach nearly 2,000 homes and apartments.
Along with this, there's now a more active community The villas are scheduled for completion in early 2020 and can be financed by a local bank or purchased through a trust.
For more information contact 360Luxury Real Estate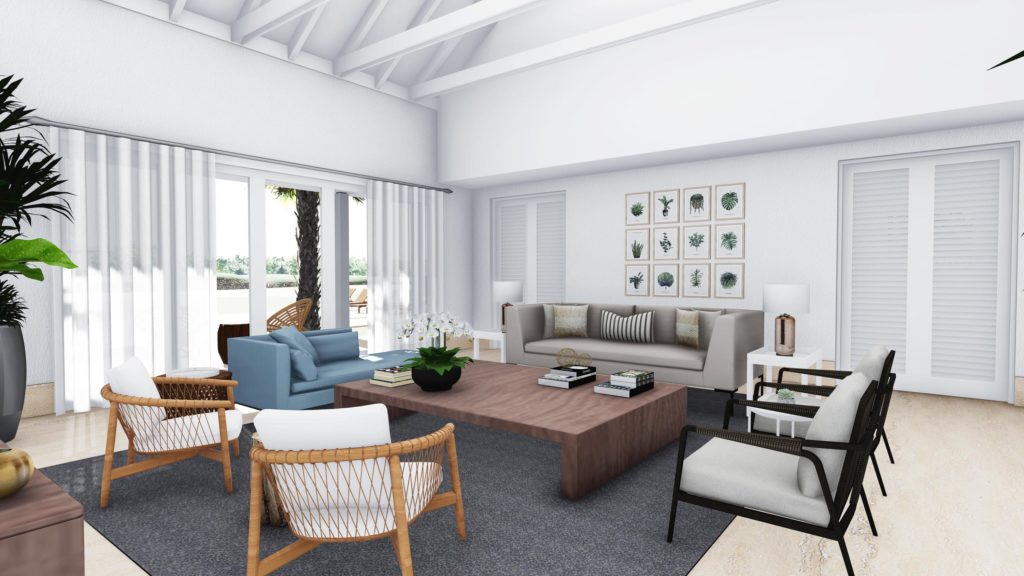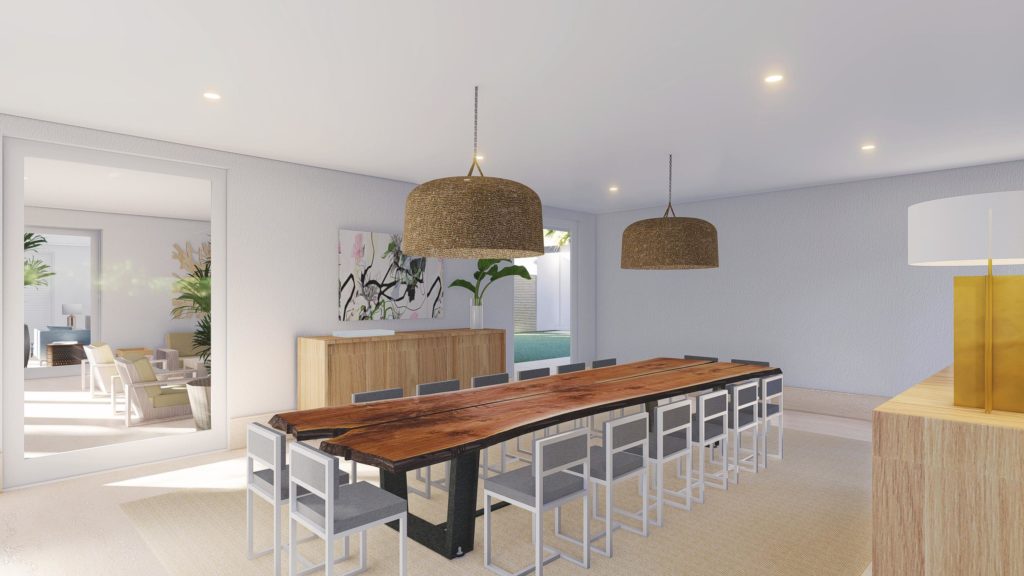 Near Alos de Chavon Casa de Campo Real Estate has multiple opportunities to live this epicenter of the Resort. Learn more about the neighborhoods in the near Built-in 1976, Altos de Chavón is a 1 6th century Mediterranean village replica set above the Chavón River with sweeping views of famed Pete Dye's golf courses and the Caribbean Sea. Designed local architect Jose Antonio Caro and Italian master designer Roberto Coppa no detail was overlooked. Altos de Chavón brings a unique and in-depth cultural experience to Casa de Campo. With active studios, ateliers, and renowned Altos de Chavón School of Design (affiliated with the Parsons School of Design in NY) there is always something new the ethereal scenes provided by the historical backdrop. to discover within In addition to the immense culture provided, there is always something going on whether it be concerts in the amphitheater with top artists, community events or wedding name ceremonies.
None
# of Bedrooms: 5
# of Baths: 6
Pool: Yes
Infrastructure Fee: 900
Contract Information
Current Price: $2,500,000
List Date: 2018-12-28
Address Information
Subdivision: Vista Lagos
Street Name: Vista Lagos
General Property Description
Construction m2: 1075
Land m2: 2420
---
Listing Office: 360Lxury Real Estate
Office Phone: 809 890 4476
Office Email: Jh@360Luxury.com
Related Posts
Casa de Campo becomes one of the top resorts in the Caribbean…

As developer, planner and administrator of Casa de Campo for over 40…

MARINA CASA DE CAMPO GENERAL INFORMATION A vibrant, cosmopolitan blend of…