360Luxury Real Estate provides access to luxury real estate, homes for sale, and professional property management in Casa de Campo and the Dominican Republic.
Our website lets you search property listings in the Caribbean and includes a large inventory of luxury homes that match your lifestyle choices such as waterfront, golf villas, islands, vacations, private beaches, and many others.
360Luxury Real Estate connects buyers and sellers of the Caribbean's most important properties and luxury homes. A luxury property's successful sale or purchase begins with the right agent. 360Luxury Real Estate has made that selection process easier for you.
Our leading property professionals are the best in their field and have demonstrated the highest service standards and proven records of success. Find a luxury real estate broker who is highly qualified to help you market your property successfully or find you the ideal home.
As the premiere luxury homes search site, 360LuxuryRealEstate.com is known for providing access to fine international estates and property listings. Our extensive list of luxury homes for sale enables you to search and browse unique properties from across the globe, including Casa De Campo, Dominican Republic, and the Caribbean.
Caribbean Real Estate Properties in the Dominican Republic
Most of our Dominican Republic villas for sale are found within the gates of the famed Casa de Campo resort in La Romana. Guests of these exclusive properties are treated to a plethora of activities for adults and children, unique land and sea excursions, and access to three internationally renowned golf courses.
Whether you're looking to relax, explore, party, or all of the above, you can't miss the luxury of Casa de Campo villas and the beauty of the country surrounding them, close to the world-class Minitas Beach and the town of La Romana.
Golfers are within minutes of Teeth of the Dog, La Estancia, and Dye Fore Golf Club, while the fabulous beaches and nightlife of Punta Cana are an easy drive eastward.
Proximity to La Romana International Airport makes our luxury homes for sale a lovely choice for the lifestyle of our clients.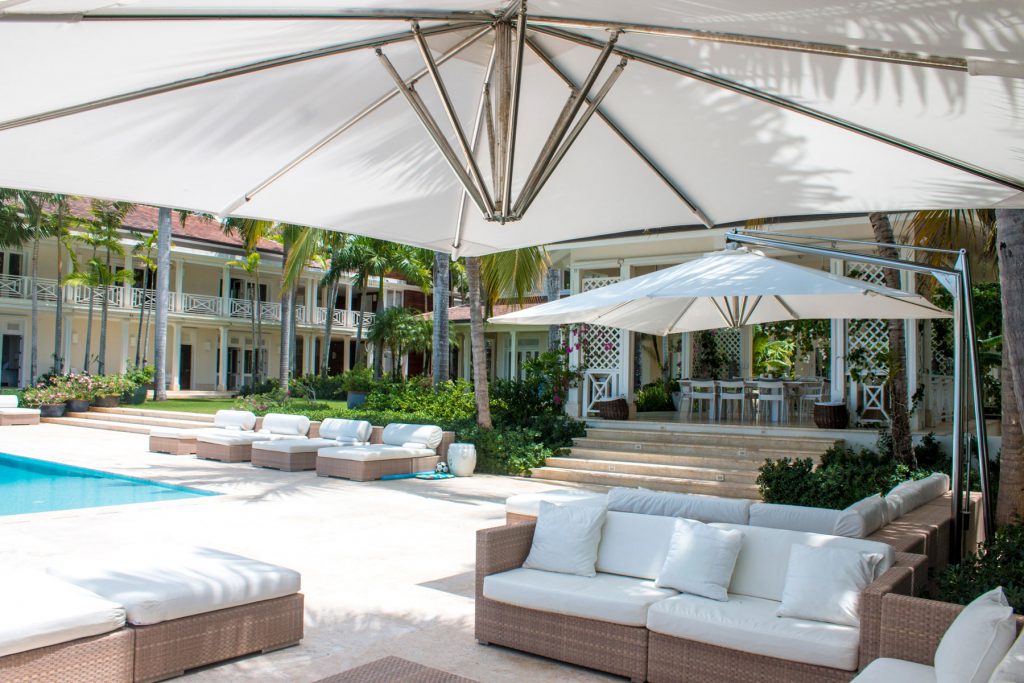 Our Dominican Republic Luxury Real Estate Collection
The Dominican Republic has become one of the best Caribbean island destinations for retirement, a luxury lifestyle, and the number one golf destination.
Casa De Campo elite resort has a population from all over the world, offering property management and rental services, besides, Dominicans are very friendly, helpful people, which makes the island a perfect place to go on vacations or purchase your own house or vacation villa.
Luxurious Caribbean Real Estate at Casa De Campo
We are pleased to introduce our company and our professional services. We offer you enhanced listings of luxury villas and homes for sale in the areas of Punta Cana Real Estate, Casa De Campo Real Estate, Sosua Real Estate, Cabarete Real Estate, Samana Real Estate, and all other Places in the Dominican Republic.
What we offer: We act very much as a traditional real estate company offering up-to-the-minute information on private and commercial real estate opportunities extending along all of the Dominican Republic's popular North coasts, Casa De Campo and Punta Cana.
We are able to exceed up-to-date information and give advance details on future proposed and construction developments, giving great opportunities for future investment in both private and commercial ventures.
Based in Casa De Campo we are able to give extensive in-depth details on property and land opportunities in the Casa De Campo, La Romana, Sosua, Cabarete, Samana, Cabrera, and Punta Cana areas.
Operative Property Management In Casa De Campo.
When investing in a rental vacation home, there are a lot of tasks that need to be done on a regular basis if you want to find success.
From placing ads to taking phone calls or showing properties and more, a landlord has a full list of responsibilities to handle if they want the process to return a great long-term profit.
Owning a property in the Dominican Republic villas within the gates of the famed Casa de Campo Golf resort in La Romana is a real pleasure.
If you are looking for professional property management for your Dominican Republic Casa De Campo real estate, then we are here for you, twenty-four hours a day.
Living in or owning a home in Casa de Campo is a great luxury lifestyle, a real excitement, and a sportive adventure.
But efficiently managing a Casa de Campo villa can be challenging in a foreign country, which is why most villa owners turn to a Property Manager for help.
Please get in touch with us to give you a full scoop of our local management skills. We have very competitive rates and an engaged professional team that will lead you to every step to successfully market your vacation home investment.