MARINA CASA DE CAMPO GENERAL INFORMATION
A vibrant, cosmopolitan blend of people and pleasures best sums up what the Marina Casa de Campo has to offer. Boating enthusiasts the world over have fallen in love with the beautiful architecture, the bars, restaurants, entertainment venues, stylish shops and the surrounding waters. Mediterranean Elegance with Caribbean Flavor. Architect Gianfranco Fini and developer Piero Giacosa, two visionary Italian gentlemen with roots as designers, had a dream. In 2001 they brought their vision halfway around the world to the Dominican Republic in the Caribbean island of Hispaniola. There they met with the owners of the fabulous Casa de Campo resort who heard these men, listened to their dream, and gave it wings.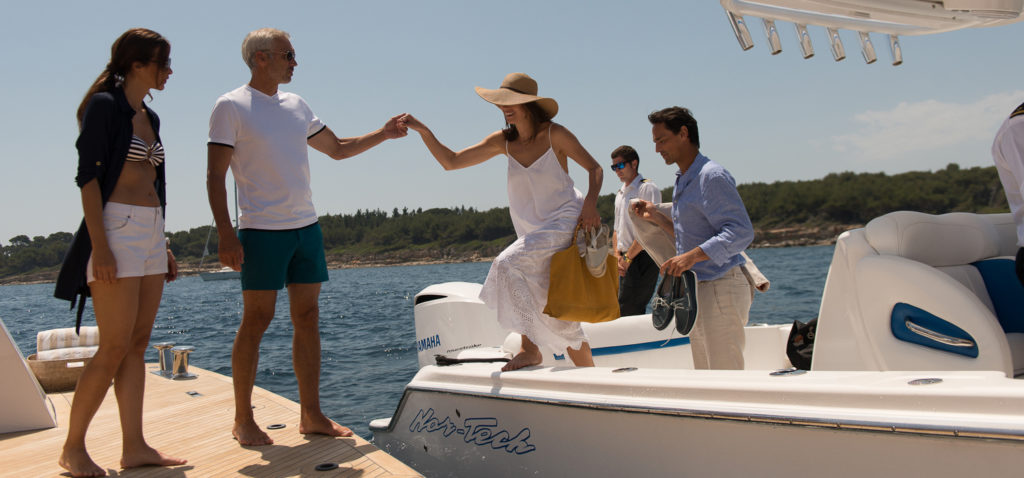 Today their dream is a reality – on the spot where the Chavón River meets the Caribbean Sea, at the edge of Casa de Campo, the Caribbean's most complete and luxurious remarkably chic resort, there now exists a yachting community. The Marina is ideally situated in the center of the Caribbean for easy and convenient access by sea from Florida or the islands of Bahamas, Turks and Caicos, Puerto Rico, St. Thomas, and St. Martin. Capable of accommodating mega-yachts, Marina Casa de Campo is a fully modern Marina with complete amenities and services. In addition to the breathtaking view of the Caribbean, yachters will be charmed by the Mediterranean-style architecture of the Marina villas designed to evoke the old seaside villages of southern Italy, but equipped with the most modern services to guarantee a comfortable and relaxing stay. Marina Casa de Campo covers an area of more than 90,000m2 (22.25 acres). The Inner square at the Marina, known as Calle Barlovento, includes furniture, clothing, and eyewear shops, and real estate offices. (see our actual real estate offers to click here)  For your convenience, tailor services, a supermarket, pharmacy, and four banks are also close by.
Your Casa De Campo Vacation starts here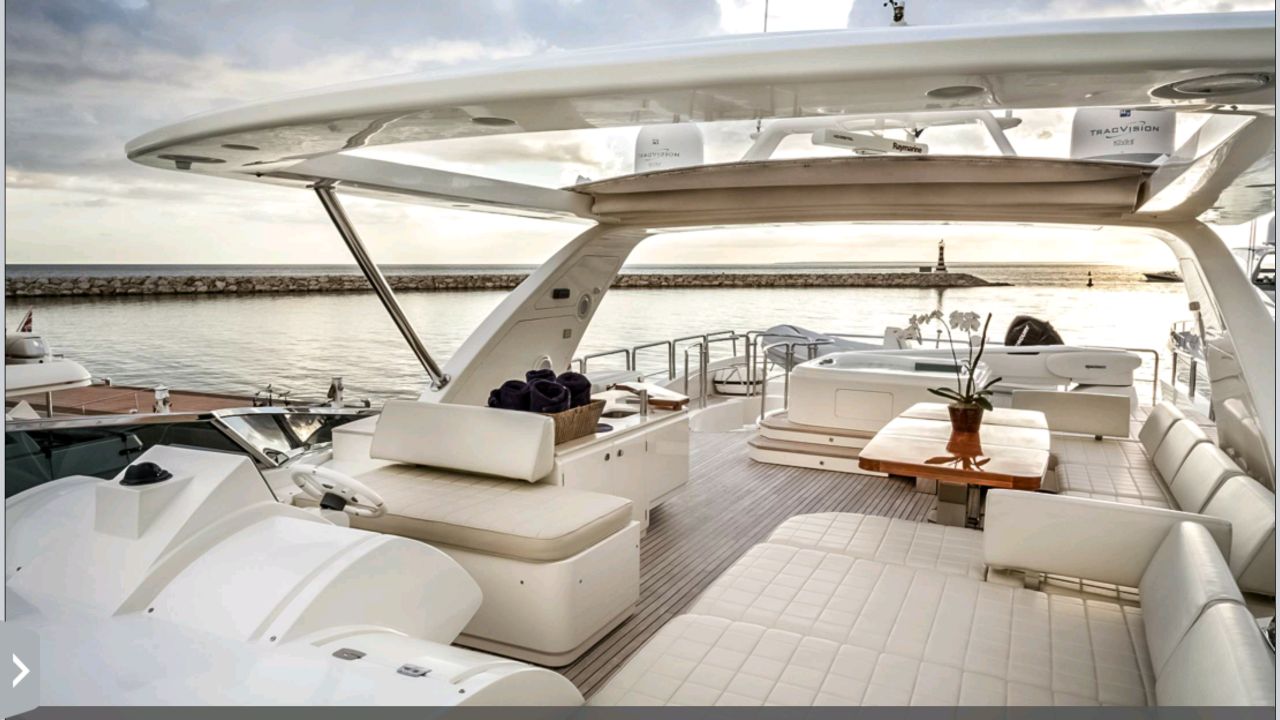 For those who choose to fly to or from home while berthing their yacht and crew at the Marina, we offer the comfort of knowing that the La Romana International Airport is just two minutes from the complex gates, with flights to Miami and New York as well as being the COuntry's largest private aviation terminal. Casa de Campo is home to Teeth of the Dog, ranked among the world's Top 50 golf. Of course, as well as Dye Fore, The Links and Dye Fore Lakes, and the members-only La Romana Country Gof Cub – all designed by World Golf Hall of Famer Pete Dye. Minitas Beach welcomes boaters with the fantastic Beach Club cabañas, and the impressive Altos de Chavón is a replica of a sixteenth-century Mediterranean village with its own art and design school, affiliated with the Parsons School of Design in New York.
Marina Casa de Campo and the Casa de Campo Resort offer endless options for fun, as well as any needs that may arise during your visit. With a multiplex cinema, high fashion and beachwear shops, more than two dozen restaurants, four golf courses, a gym, three polo fields, 13 Har-Tru tennis courts world-class trap and skeet shooting facilities, and the Altos de Chavón artist village, there's never a dull moment. When it's time to relax, choose from a superb range of restaurants ready to tempt you with flavors from around the world, including the new multimillion-dollar investment in 2017 in Minitas Beach Club and the new pool area opening in December 2018.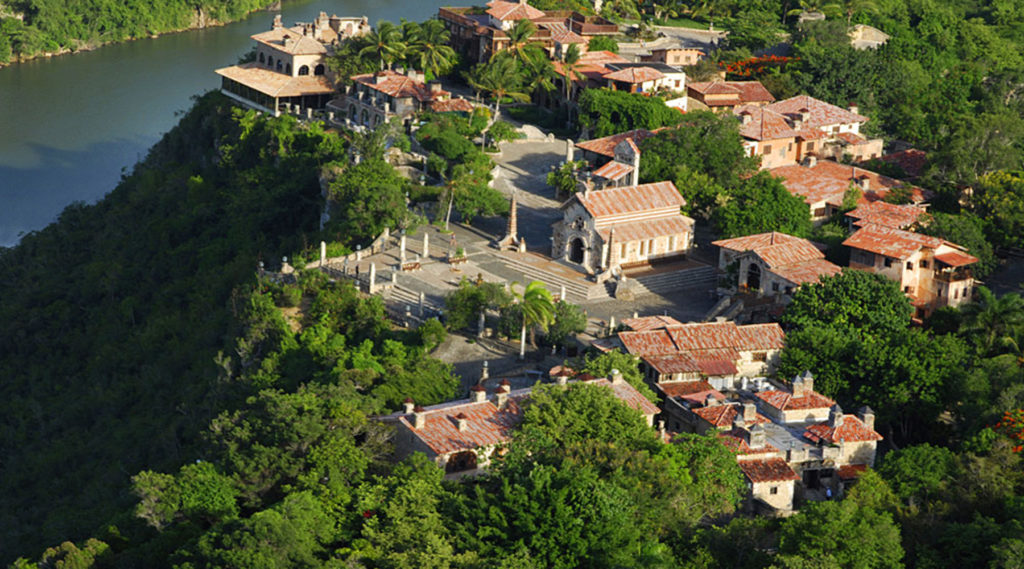 At the Marina there is the friendly Yacht Club that opens its doors to visitors with free wife, snacks, bar and big screen TV.
Fishing Season
Due to its geographical location, La Marina Casa de Campo is in a privileged vantage point for water sports, starting with fishing for species like blue marlin, dorado and wahoo. The fishing season in La Marina runs from February 1 to May 31.
Shops and Services
Portofino Plaza, Calle Barlovento, La Placita de la Ribera, Coconut Mall, and Paseo del Mar are the commercial areas of the Marina. You'll find Dominican fashion designer store Jenny Polanco, and internationals such as Vilebrequin, Harmont & Blaine, Poupette St. Barths, Kiwi Saint-Tropez, banks, a Caribbean Cinemas movieplex, hardware store and chandler.
Restaurants & Bars
Plaza Portofino features culinary delights with restaurants Such as Pepperoni, Pubbelly Sushi, Limoncello and 30Sinco and Le Spot by Cinco. Barlovento 8 Bar is the ideal place for a cold drink right in the plaza. You can also stock up on spirits and wine at Casa Brugal or go for a coffee overlooking the port at Azimut Cafe at the beginning of Paseo del Mar. The Marina's gastronomic options are complemented by La Casita, and SBG, both located on Paseo del Mar with an exquisite menu of Spanish and International cuisine respectively, and La Pesca de Oro at Placita de la Ribera, specializing in fresh seafood and French gourmet deli La Cave on Barlovento Street.
Brokers
The Marina is also where the yacht brokers have their offices representing the Caribbean market with leading brands of both pleasure and fishing boats, such as Ferretti Group, 360Luxury,Tiara, Benetti, Grady-White, Cruiser Yachts, Azimut, Hatteras, MasterCraft, Quadski and Ocean.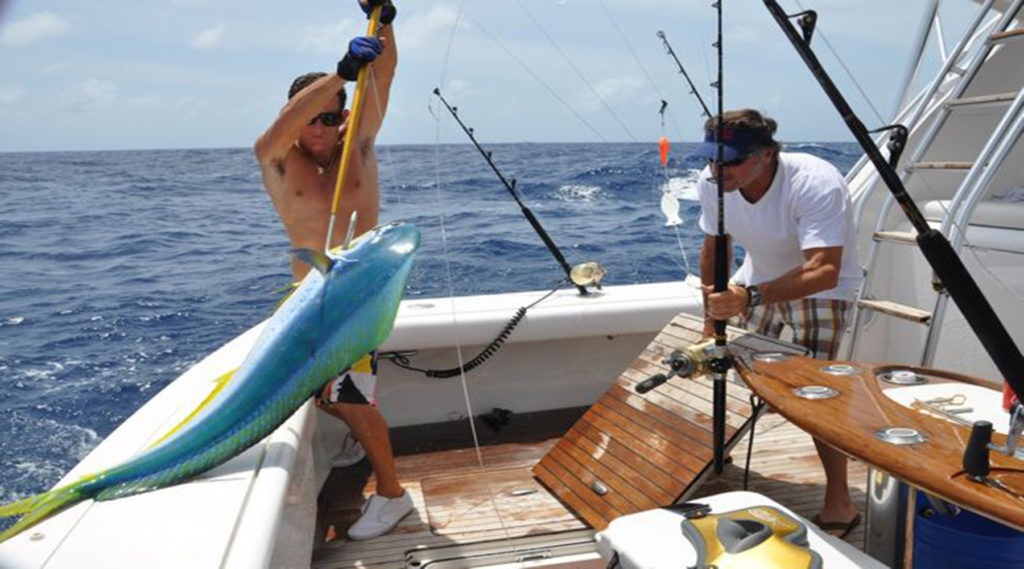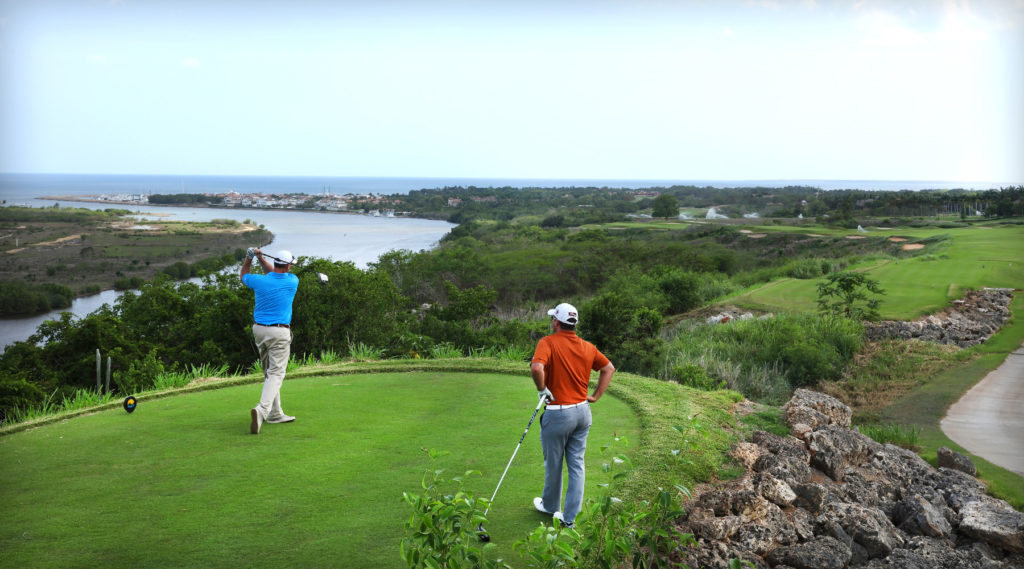 The Marina address:
Marina Casa de Campo La Romana, La Romana Dominican Republic, 22000
Harbour Master
The Marina reception is open daily from 8 am until 6pm. You may contact the Marina on VHF channels 68/16 or by calling 809.523.2111/2112 during regular business hours. Berthing Masters are on duty from 8 am to 6 pm.
Boat Reception Time
Dominican Maritime Law states that boats may not arrive before 6:00 am or after 6:00. However, after-hour arrivals and departures for emergencies and special circumstances can be authorized by the Dominican Navy with advance notice. During normal reception times please contact the Harbour Office at least 60 minutes prior to arriving.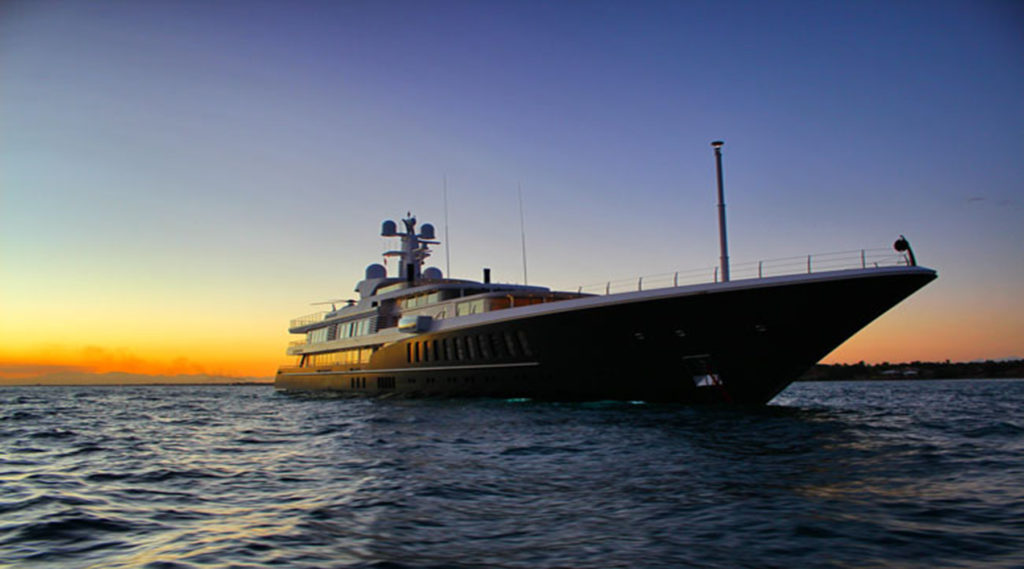 24-Hour Security
The Marina is protected 24/7 by security patrols for your safety.
Weather Forecasts
Local daily weather forecasts are available at the Harbour Master's Office. They are also posted on notice boards outside the entrance of the office.
Sunix Fuel Stations
Two fuel bays are open daily from 8:00 am to 5:30 pm. Station 1 located on the north side of the Harbour across from the end of Dock A sells premium diesel and unleaded gasoline. Station 2 behind Dock W sells only premium diesel fuel.
Electricity
PowerVolts: 1 10,220, 440 single phase. Amps: 30, 50, 100. If you require electricity during your stay, please contact the Harbour Master.
Laundry drop-off or pick-up service is available through the Harbour Master's Office on 809.523.2121 or the Hotel's Concierge Office on 809.523.2306.
Shower
Showers are located next to the Harbour Master's Office Building
Supermarket
A well-stocked supermarket near the movie theater is open Monday to Thursday from 9 am to 8 pm, Friday & Saturday until 9 pm and Sunday until 6 pm.
ATMS and Banks
For your convenience there are three ATM machines, which operate on the CIRRUS and PLUS networks, and branch offices of Banco del Progreso, Scotiabank, Banco Popular, Banco Lopez de Haro and Banco BDI
Complimentary Transportation
From your yacht or the parking lot golf carts offering free pick-up and delivery to your dock are available by contacting the Harbor Office.
Garbage Food and general waste garbage may only be collected and transported by a sanitation work- er (do not remove it from the vessel without authorization; otherwise you will be penalized). Garbage will be collected and transported to our incinerator. To schedule a collection please contact the Harbour Office.
Slip Rental Prices and Payment Our slip footage prices range from US$0.82 up to US$3.50 per foot, depending on the length of the slip. An additional 25 % seasonal discount is available from May 1st through November 30th. Cash or bank electronic transfers should be made in advance and credit card payments are processed with a "check-in amount hold based on days of occupancy
Our Real Estate office Marina Administration Office next to the offers resort and villa tours. www. 360Luxury.com
Call 809.890 44 76 For your convenience the Marina has an office for National Car Rental and Alamo Rent Car located inside Coconut Mall where you can rent vehicles ranging from a subcompact o a Chevy Suburban as well as luxury Infiniti vehicles. Call 809.523.2280, email:
RD reservations@motorplan.com.do or visit www.bills nationalcar.com.do or www.alamo.com.do . The Marina has its own yacht club available for members and their guests as well as international visitors.
 Internet Service and Hotspots
Wi-Fi service is available in the entire Marina to all visitors arriving by boat. Contact the Harbour Master's Office for a password during your stay.
Money, Credit Cards & Banking
Exchange rates are usually best for US dollars. Euros and Canadian dollars are also widely accepted. A passport is needed for exchanging currency. Most banks at the Marina are open Monday to Friday from 9 am to 4 pm and on Saturdays until 1 pm. Most ATMS operate on Cirus (MasterCard) or Plus Visa) networks. Money withdrawn from ATMS in the DR will be paid in Dominican pesos. As of Sept. 2018 the exchange rate was RD$49.60 per US$1.Peso notes are available in RD$2,000, RD$1,000, RD$500, RD$200, RD$100, and RD$50 bils.
There are coins for RD$25, RD$10, RD$5 and RD$1. Bear in mind that there always seems to be a shortage of change for RD$2,000 and RD$1,000 bills and sometimes even RD$500 bills,so ask for smaller bills when cashing money at a bank, or pay with the larger bill at a major store intentionally to get smaller denominations Visa, MasterCard, and American Express credit cards are mostly accepted in the Marina and Casa de Campo but ask first if it is a small restaurant or shop. In case of a lost or stolen credit card or traveler's check, contact your bank, or call American Express Tel. 800.327.1267, Visa Tel. 410.581.9994,
Weather
Temperatures of 72-86°F (22-30°C) prevail. 90% of the time the sun is shining brightly in the Southeast of the DR.With few exceptions when it rains the sun comes back out after a short while. Huricane season peak is September.
Time Zone
The nation is on Atlantic Standard Time all year round, four hours behind Coordinated Universal Time (UTC). Clocks are one hour ahead of US Eastern time during the winter, but keep the same time in the spring-summer
Water
Drink bottled or treated water. You will be served bottled water at restaurants. Local brands are available at lower cost than imports.
Taxes and Tipping
The sales tax (ITBIS) is 18 % . Restaurants will levy an additional 10 % service tax. An additional 5-10% tip is expected depending on the standard of service received.
Information Centers
Visit the Marina's website hotel's
The website casadecampo.com.do the Casa de Campo Community site is casadecampoliving.com. General information on the country can be found on the Ministry of
Tourism website godominicanrepublic.com and  dri.com. For sailing around the island refer to:
freecruisingguide.com and 360Luxury.com
Hospital
The Central Romana Corporation, parent company of the Marina Casa de Campn runs a medical center with a wide range of specialties and latest diagnostic technology Contact Central Romana Medical Center 809.730.1017 or please read page 36
Communications
The phone system in the Dominican Republic operates similar to that in the United States or
Canada. Bring an unlocked phone and purchase a local number (SIM card) with a prepaid plan
This can be done if your mobile uses GSM or CDMA frequency. Orange, Viva, Tricom and Claro will activate most unlocked European and North American based cell phones and these can be used with calling cards. Otherwise, if your phone works here, steep roaming charges may apply. Failing to turn off the data-roaming feature on your smartphone may rack up the bill even when email and other functions are not intentionally used. You can also opt to buy a low-cost mobile for use with pre-paid cards, for under US$25 at the Claro dealer inside Coconut Mall.
To call to the US and Canada dial 1 + area code + phone number. To call European countries to dial 011+ the country code +city 0de+ the number. Local area codes are 809,
829 and 849.
The Marina Casa de Campo Administration office has slips available for sale with a Range of sizes from 40′ to 250′ priced at USS3,000 per foot. In the above map the available spaces have a red dot. The Marina Real Estate office also has a complete list of apartments and villas in the Marina for sale and rental. Contact Marina Sales at 809.890 4476.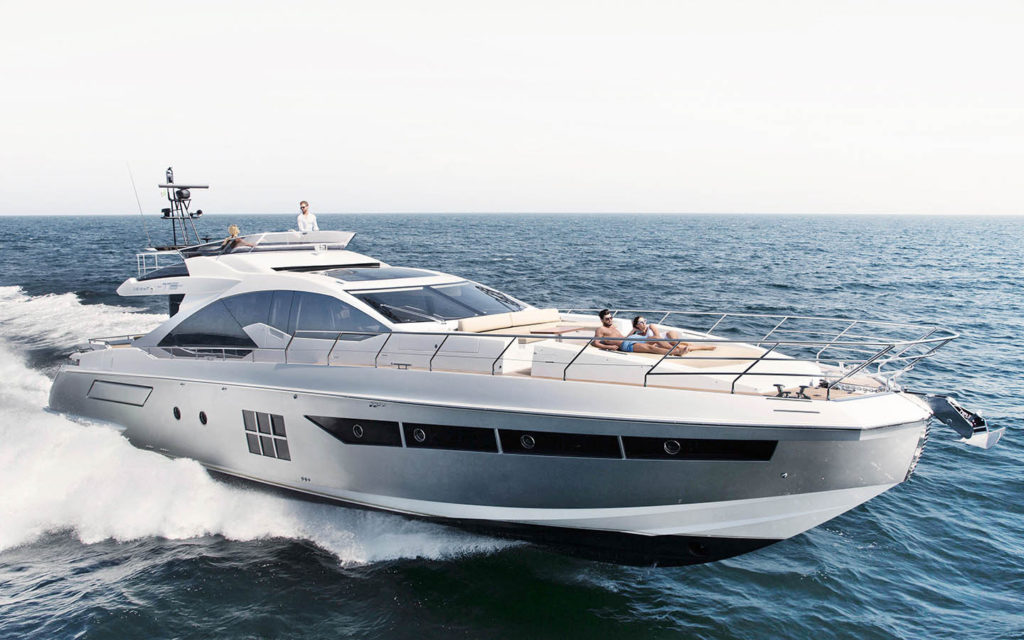 FINDING THE MARINA
 Located in the center of the Caribbean, the Marina is one of the newest destinations for boating enthusiasts. With easy access by sea, three international airports nearby and modern highways, finding the Marina Casa de Campo has never been easier.
By Sea
The Marina is located within Casa de Campo Resort at the western tip of the mouth of Chavón River, about 3.2 nautical miles to the East of the City of La Romana, Dominican Republic. Coordinates are latitude 18° 23′ 53.7 N and longitude 680 54′ 11.7 W
The entrance to the Marina is to the west of Rio Chavón, behind the small peninsula, Punta Minitas. It is clearly marked with buoys. Offshore the Marina can be contacted on VHF channels 68/16. They respond to Spanish, English, French, and Italian. Buoyage is good with depths of up
to 12 feet throughout the Marina. Pilot dinghies are sent to assist docking. There is an occasional slight swell with a tidal range of just six inches. The channel is buoyed by red and green markers. When approaching from the west, please give the end of the western breakwater a wide berth to avoid exiting boat traffic. At night the entrance channel is buoyed to the inner entrance, which is marked by red and green vertical lights.
By Air
The Marina is just a few miles away from the La Romana-Casa de Campo International Airport, (LRM), also owned by the Marina's parent company Central Romana Corporation. The Marina is about 55 miles (88 km) to the west from Las Americas International Airport in Santo Domingo (SDQ), and 47 miles northeast
(76 km) and a 60-minute drive from Punta Cana International Airport (PUJ). These airports offer over 100 daily flights from the US, Latin America, Europe and the Caribbean.
By Land
Our land address is Casa de Campo Resort, La Romana, Dominican Republic. Approaching Casa de Campo on Autovia del Coral east or west exit at the La Romana Airport/Casa de Campo, turn south and you will immediately see the entrance to the resort.
SHIPYARD AND MARINE SERVICES
At the Marina Casa de Campo you will find one of the largest shipyards in the Caribbean with a complete range of factory authorized services and repairs for your yacht. Providers offer other services including yacht transport and logistics.
Shipyard Services
 IBC Shipyard offers quality equipment including a 120-ton travel lift, a 35-ton motorized boat mover, and services for yachts up to 75 meters (250 feet) in a fully asphalted, closed and secure area. The IBC Shipyard, with its highly trained team, operates throughout the year providing lifting services such as high-pressure wash hull cleaning, fiberglass repair, hull and superstructures paint, interior paint, sand blasting, bottom peeling, painting bottom and bottom works, air conditioning service, canvas and sails service, carpentry and cabinet-making services, carpet and interior cleaning, electrical service, electronic service and installation, mechanical service, hydraulics and electrodynamics service, propulsion system service, propeller & shaft shop, as well as many other services and accessories for your boat. Their affiliate IBI Yachts, a company dedicated to the sale of yachts and pleasure boats, represents Italian builder Azimut-Benetti Group brands for the Dominican Republic and Haiti IBC Shipyard is categorized as an Azimut Gold Service Center, and is part of the exclusive Benetti Service Network Club, an award given to major shipyards such as Rybovich for quality, versatility, and service.
For more information, call 809.449.3321 infoibc@ibinautica.com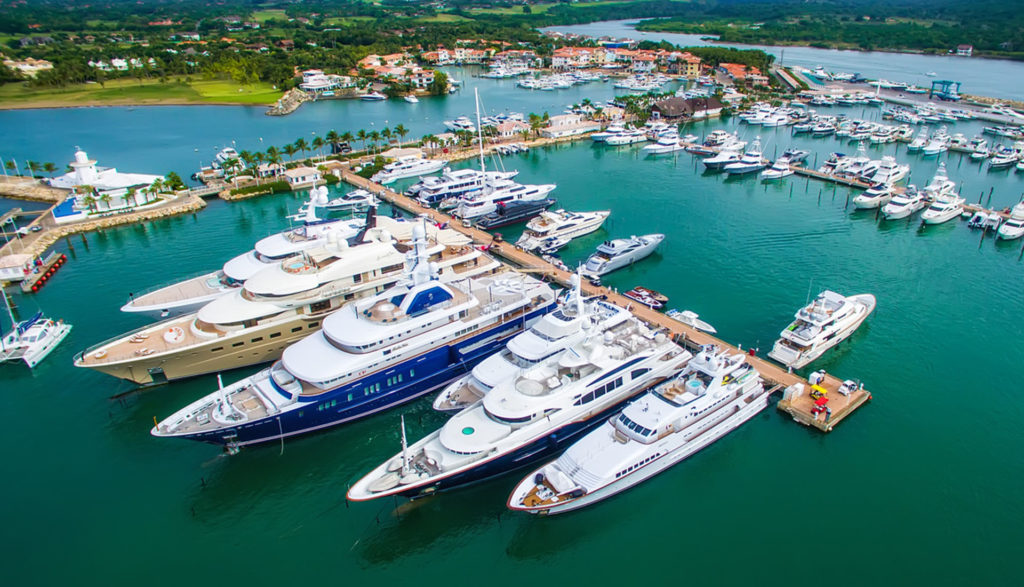 CASA DE CAMPO YACHT CLUB
The Yacht Club is a beautiful, stately facility that entices yachtsmen off the seas. This private club, open to international transit visitors, is an architectural gem designed by Gianfranco Fini with striking lounges, a stunning bar, winding staircase and open upper and lower ocean view terraces.
Last year we concluded a major refurbishment of our Yacht Club with a new lounge, the Garden Room on the second floor, and updated furniture and decor. A kitchen was added for the first time, serving light food and tapas to members and guests. Designed and decorated by architect
Gianfranco Fini, the Club is of central significance to Marina life and a refined gathering point for major international events. Built in colonial style, the Club was designed to give the impression that it has always existed in this strategic location at the Marina, between the village and the bay. With its impressive size and grand portico, the Club is a major attraction in the Marina where, apart from being the center of operation of all port-related activities including international regattas and events, it is also a place to relax with close friends and family members, enjoying dinner parties and intimate gatherings. For the interior of the Club, Fini's aim was to evoke an atmosphere of older times.
Related Posts
Casa de Campo becomes one of the top resorts in the Caribbean…

As developer, planner and administrator of Casa de Campo for over 40…

With 90 golf holes, a 300 slip marina, a world-class tennis…